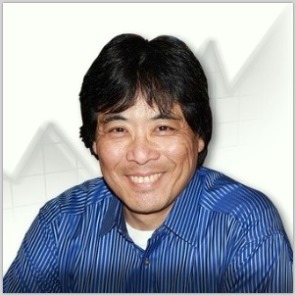 [Legacy post: Small Business Talent] Do you have a clear definition of your ideal client or customer? Just as important, do you know how you can win their business? My special guest on the podcast today, Rick Wong, is here to help you on both counts.
Rick is the creator of The Five Abilities® Sales Methodology and the CEO and Founder of The Five Abilities® LLC. Prior to starting his own company, Rick spent 35 years in sales and sales management convincing decision makers and influencers to buy from him and the companies he represented, including startups, SMBs, and corporate giants like Hewlett-Packard and Microsoft.
Rick has done it all, from cold calling to negotiating multi-billion dollar contracts. His varied business-to-business sales experience has given him a seasoned, realistic perspective on how to get sales results and grow a successful business.
In today's interview, Rick discusses his forthcoming book, The Five Abilities of Incredibly Successful Salespeople, and how mastering The Five Abilities® Sales Methodology will help you acquire the clients you want most. Free Bonus Offer >> Sign up here and get the first three chapters of The Five Abilities® book, plus 10 weeks of valuable selling tips from Rick – all for free!
The bottom-line is simple. If you're looking for practical ways to grow your revenue, then you won't want to miss the sales wisdom that Rick has to share. Scroll down to the Podcast Player below and listen now!
Podcast Player: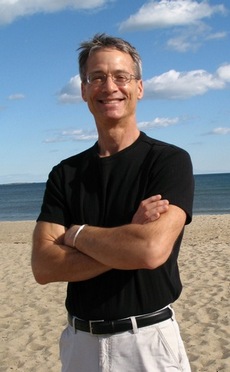 [Legacy post: Small Business Talent] David Lee is my guest on the podcast today. David is a seasoned self-employed professional with some powerful advice to share on how you can conquer your fear of public speaking.
More than that, David is here to help you move prospects and clients to action with your presentations. After all, that's what effective public speaking is all about.
David has been a consultant, speaker, coach and corporate trainer since 1995. He's an internationally recognized authority on optimizing employee performance, and in that capacity he's served a variety of organizations, including large international companies, like Accenture and Unum Life Insurance; government agencies, such as the U.S. Department of Health & Human Services; and educational institutions, including Southern New Hampshire University, and others.
David has authored nearly 100 articles and book chapters on employee performance that have been published in trade journals and books in the United States, Europe, Asia, and Australia. He's also the author of Powerful Storytelling Techniques, published by ASTD Press.  This results-oriented book is based on his 20 years of experience with storytelling in business and a variety of other settings.
The practical speaking techniques that David teaches are tailor made for people like us who sell services in the business-to-business space. My advice? Scroll down to the Podcast Player and get ready to take some notes!
(Bonus >> visit Davids' special listener resources page.)
Podcast Player: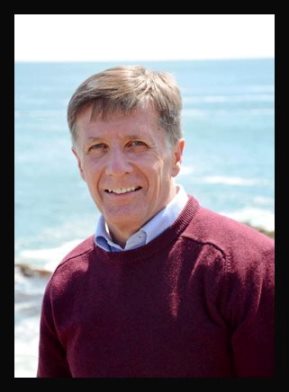 [Legacy post: Small Business Talent] Most independent professionals I know are confident in their ability to do outstanding work for their clients. However, many would readily admit that they aren't very skilled as persuaders. This deficit limits their ability to win new business.
That's why I invited Ken O'Quinn to share his unusual persuasion tactics with us today. Ken taps the power of behavioral psychology to craft persuasive communications (both spoken and written).
For more than a decade now, Ken has taught thousands of professionals worldwide through his live workshops. His clients include major companies like Chevron, Visa, Oracle, Intel, UPS, John Deere, Campbell's Soup, Burson-Marsteller, Edelman, and Fleishman Hillard.
Ken offers individual coaching to corporate executives and independent professionals like us. He also speaks at many national business conferences and shares his insights on what behavioral psychologists have discovered about how to influence and persuade others.
In this content-rich interview, Ken shares fascinating information on ethical influence and persuasion, including:
The importance of recognizing and reducing buyer reluctance before attempting persuasion
Why communicating features and benefits may or may not be persuasive
Eight unorthodox persuasion tactics that get prospects and clients to yes
What would becoming a better persuader mean to your marketing and sales results in 2015? It might mean a lot — so don't miss this information! (Scroll down to the Podcast Player below and listen now.)
Podcast Player: