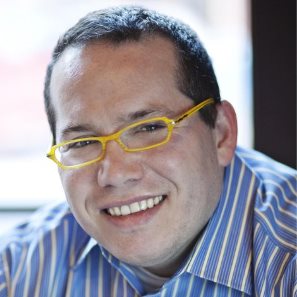 [Legacy post: Small Business Talent] Phil Gerbyshak is my guest on the podcast today. Phil is a well-known social media consultant, author and speaker.
First, a little background on Phil. He spent his early career in financial services sales. Later, he worked as a financial planner until his passion for technology led him to teach others in his firm how to leverage software, email, and the power of the Internet to become more efficient, productive and profitable.
Phil ultimately became the vice president of information technology for his company. In that role, he delivered in-person and online technology training to more than 2500 networked financial services professionals across 70+ branch locations and numerous small offices and home offices.
In 2010, Phil made the leap to self-employment and founded a social media marketing agency. Now, as the Director of Social Strategy for Actiance®, he works with clients around the world helping them to connect with customers online and grow their sales.
In today's interview, Phil shares valuable insights and tips on:
How using a paid LinkedIn account can benefit your business
The power of the LinkedIn publishing platform and ad programs
Why advertising on Twitter might be a waste of time and money
The importance of combining email and social media marketing
So, are you ready for some expert advice on developing your social media strategy, building stronger relationships and winning more clients? If you said yes, then this interview is for you. Scroll down to the Podcast Player below and listen now!
Podcast Player: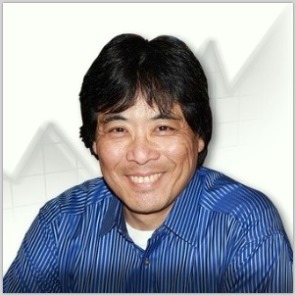 [Legacy post: Small Business Talent] Do you have a clear definition of your ideal client or customer? Just as important, do you know how you can win their business? My special guest on the podcast today, Rick Wong, is here to help you on both counts.
Rick is the creator of The Five Abilities® Sales Methodology and the CEO and Founder of The Five Abilities® LLC. Prior to starting his own company, Rick spent 35 years in sales and sales management convincing decision makers and influencers to buy from him and the companies he represented, including startups, SMBs, and corporate giants like Hewlett-Packard and Microsoft.
Rick has done it all, from cold calling to negotiating multi-billion dollar contracts. His varied business-to-business sales experience has given him a seasoned, realistic perspective on how to get sales results and grow a successful business.
In today's interview, Rick discusses his forthcoming book, The Five Abilities of Incredibly Successful Salespeople, and how mastering The Five Abilities® Sales Methodology will help you acquire the clients you want most. Free Bonus Offer >> Sign up here and get the first three chapters of The Five Abilities® book, plus 10 weeks of valuable selling tips from Rick – all for free!
The bottom-line is simple. If you're looking for practical ways to grow your revenue, then you won't want to miss the sales wisdom that Rick has to share. Scroll down to the Podcast Player below and listen now!
Podcast Player: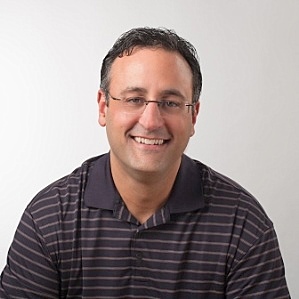 [Legacy post: Small Business Talent] Many solo professional service providers feel stuck. They know that they need an effective sales and marketing plan, but they just don't have the expertise or time to create it themselves.
Fortunately, my guest on the podcast is Vincent Messina of Otimo Sales and Marketing. His mission is helping professional service providers to achieve their goals and grow in a sustainable way using effective sales and marketing.
"Vin" brings over 20 years of experience as a licensed CPA, sales professional, marketer and business owner to today's conversation. The depth and breadth of his business knowledge is unusual, and I think that you'll find his take on new business development refreshing.
Vin and I discuss a number of sales and marketing topics in this episode, including:
Ways to use social media and blog posts as part of your prospecting strategy
How your "business roots" can impact your sales and marketing effectiveness
The importance of developing a marketing plan and a hyper-focused market niche
Marketing mistakes that all business owners must avoid, and what to do instead
Every professional service provider I know can benefit by improving their sales and marketing approach. If getting better new business development results matters to you and your firm, then you'll find this conversation interesting and valuable. Scroll down to the Podcast Player below and listen now!
Podcast Player: