Let's face it, nothing is more important to the success of your business than acquiring the right clients and growing your revenue. My guest on the podcast today, Ian Altman, helps self-employed professionals to become outrageously successful targeting and winning new business.
Ian is a successful entrepreneur and a bestselling author. His latest book, Same Side Selling: A Radical Approach to Break Through Sales Barriers, is packed with creative sales tips and practical strategies for people selling their services in the B2B space.
Same Side Selling has received rave reviews from a variety of business and sales luminaries. Here's what top business thinker and bestselling author, Daniel Pink, had to say: "Altman and Quarles deliver a whole new world of selling, and they're really onto something." I couldn't agree more.
In addition to being an accomplished writer, Ian is also a top-rated speaker for Vistage International. He's often called upon to address CEO forums related to revenue growth, innovation, and sales leadership. Over the years, Ian has become an in-demand sales educator and advisor to professional services firms and solo practitioners like us worldwide.
Ready to discover how you can become outrageously successful at targeting and winning business? If so, then don't miss the creative sales strategies that Ian shares on the podcast today. Scroll down to the Podcast Player and listen now!
(Prefer to read instead? Click on the "Transcript" link at the bottom of the player.)
Podcast Player: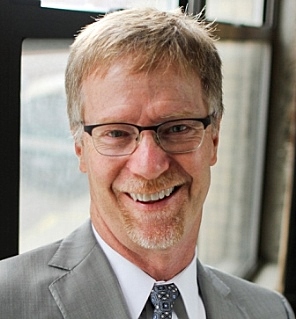 [Legacy post: Small Business Talent] My guest on the podcast today is bestselling author and top sales trainer, Andy Paul. Andy is passionate about helping sales teams and solo entrepreneurs to land more of the customers they want most.
Over the past few years, Andy has written two bestselling books on selling — Zero-Time Selling: 10 Essential Steps To Accelerate Every Company's Sales; and Amp Up Your Sales: Powerful Strategies That Move Customers To Make Fast, Favorable Decisions (the topic of today's interview). In his powerful sales books, Andy delivers insights derived from research in diverse fields such as decision theory, psychology, sociology and sales, and decades of hands-on selling experience, providing self-employed professionals like us with proven strategies to dramatically accelerate our sales.
Andy and I cover a number of important topics in the course of this interview, including:
Using social media to do research and connect with your ideal customers
Why B2B sales is a creative process, and why context always matters
How to approach selling from the perspective of creating value
Storytelling and helping customers to take a "mental test drive"
Three approaches that help us convert prospects into customers
Helping customers to make the right purchase decisions faster is the defining sales challenge for any entrepreneur. The advice that Andy delivers on the podcast today is extremely valuable – you'll take away tips that you can put to immediate use in your selling. Scroll down to the Podcast Player and listen now!
Podcast Player: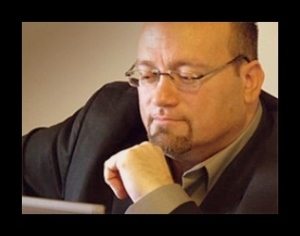 [Legacy post: Small Business Talent] If I ranked my guests based on their sales expertise and their enthusiasm for sharing great sales lessons, then Paul Castain might be at the top of the list. Paul clearly loves teaching, and today he's here to teach you how to target and win more of your ideal clients using LinkedIn Groups.
Prior to launching his company, Castain Training Systems, Paul was the VP of Business Development for Consolidated Graphics, a billion dollar printing company. Before that he was the Director of Corporate Solutions Sales for Dale Carnegie & Associates.
Over the past 30 years, Paul has trained and mentored over 10,000 sales professionals and business owners. He has also written B2B sales training content for several Fortune 500 companies and is the author of  Paul Castain's Social Networking Playbook and The Sales Playbook Podcast on iTunes. In addition, his work been featured in various business publications, including Forbes Magazine and Success Magazine.
Paul is the creator of the popular LinkedIn Group called Sales Playbook which is an active community of over 48,000 members. He's a well-known expert on the topic of using LinkedIn Groups to develop productive networking relationships and new business.
Isn't it time to make your social networking and sales prospecting efforts more efficient and successful? Used properly, LinkedIn Groups can help you do this with less pain and more gain than almost anything else. So, don't miss the practical insights and social selling tips that Paul shares in this interview. Scroll down to the Podcast Player and listen now!
Podcast Player: