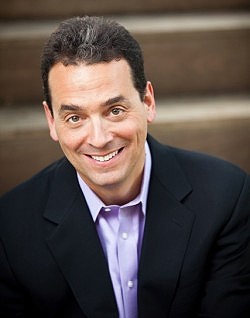 [Legacy post: Small Business Talent] My guest on the podcast today is Daniel Pink. Yes, that Daniel Pink. You know him.  He's the author of five provocative books, including the long-running New York Times bestsellers A Whole New Mind and Drive.
His latest book, To Sell is Human: The Surprising Truth About Moving Others, is a New York Times business bestseller (#1), a Wall Street Journal bestseller (#1), and also a Washington Post non-fiction bestseller (#1).
Personally, I've been following Dan's work since late 1997 when I happened to read an article that he wrote in Fast Company Magazine titled Free Agent Nation. Looking back now that article was a catalyst that moved me towards becoming a self-employed free agent myself.
Is it possible that Dan's new book is the positive catalyst that you and your business need right now?  If your goal is to acquire and retain more of your ideal clients, then the information that Dan shares in To Sell is Human can help you make that goal a reality.
Scroll down to the Podcast Player and enjoy this dynamic interview with the one and only Dan Pink!
Podcast Player: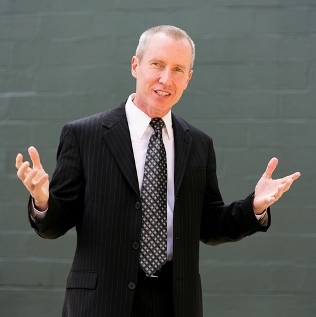 [Legacy post: Small Business Talent] If I ranked my guests based on their LinkedIn expertise, plus energy and passion, then my guest today would probably be at the top of the list. Patrick O'Malley, aka 617-PATRICK,  clearly loves teaching. Today he's here to teach us how to find and win more ideal clients by using LinkedIn as a powerful search engine and sales tool. (Want an example? Check out this amazing tip.)

Patrick is a well-respected Social Media Speaker and Consultant. In 2012, he was the First Place winner of the National Speakers Association's "Rising Star 2012" professional speaker competition. Patrick is a nationally known expert on LinkedIn, Twitter, Facebook, YouTube, and SEO.  He's also a regular contributor to Fox TV News, Boston's Ch 4 News, Ch 7 News, and New England Cable News as a social media and Internet expert.
Before starting his own company, 617-PATRICK Social Media Training, Patrick was the VP of Operations for Northern Light, the search engine that was Google's top competitor in the year 2000. His deep experience in that arena is at the root of his innovative approach to using LinkedIn as a powerful search engine / sales tool.
Will Patrick's unique LinkedIn tips leave you amazed? I'd be surprised if they didn't. Scroll down to the Podcast Player and have a listen!
Podcast Player: