My guest on the podcast, Dianna Huff, is an award-winning digital marketing consultant. She's also a thought leader who has made content contributions in well-known digital publications such as Forbes, BtoB, Response Magazine, Content Marketing Institute, MarketingSherpa, Marketing Profs, Clickz, Search Engine Watch and Search Engine News.
Dianna launched her marketing communications consulting practice in 1998. Since then, she has developed and implemented web lead generation strategies and communications that improve search rankings, drive website traffic, generate sales and increase profits for clients ranging from small and mid-market companies to Fortune 500 corporations. She has served clients in a diverse range of industries including industrial, manufacturing, environmental, nonprofit, construction, healthcare, enterprise software, IT, financial services and consulting.
Dianna has accomplished a lot as a business owner, and in the last few years she has also made a number of important changes. Perhaps the most significant change she implemented was to narrow her range of service offerings and her marketing focus.
As part of that strategic shift, Dianna changed the name of her consulting firm from DH Communications to Huff Industrial Marketing. Today she is squarely focused on her passion — helping owners of small industrial manufacturing companies in the U.S. to grow their businesses through better marketing. Her unique consulting practice is thriving, and as you'll hear in this interview she has never been more excited about her work.
Dianna is a wonderful example of someone experiencing the rewards of a more specialized consulting practice. Could becoming more focused and specialized help your business stand out and profit? If that's a question you'd like answered, then you don't want to miss the lessons that Dianna shares in this candid conversation. Scroll down to the Podcast Player and listen now!
(Prefer to read instead? Click on the "Transcript" link at the bottom of the player.)
Podcast Player: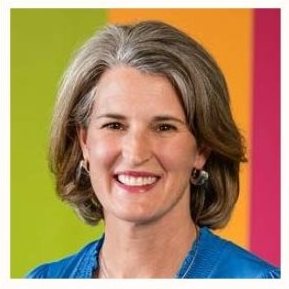 [Legacy post: Small Business Talent] My guest on the podcast today is Emily Brackett. Emily is the founder and president of Visible Logic.
Emily and her team work across all media, including web sites, logos, and print materials. Serving a wide range of organizations, from small businesses to non-profits, they specialize in helping their clients to build cohesive, consistent brand identities.
In addition to her expertise in design, Emily is a seasoned content marketer. She has used a variety of powerful content marketing strategies to grow her own firm and those of her clients over the past 13+ years.
As solo entrepreneurs, we all need to create and promote content that establishes our credibility and builds trust with prospective clients. Emily joins us on the podcast today to make content marketing easier and more productive. Scroll down to the Podcast Player and listen-in now!
Podcast Player: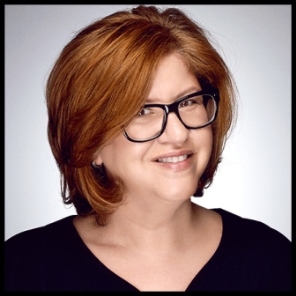 [Legacy post: Small Business Talent] Brynne Tillman, CEO of Social Sales Link, is my guest on the podcast today. Brynne is a national LinkedIn speaker, author and trainer. She's also a proud LinkedIn Sales Solutions Channel Partner, teaching individual entrepreneurs like us, and professionals from major companies including ARAMARK, TD Bank, IBM, and many others.
Brynne's company, Social Sales Link, teaches a new way of selling. It provides the link between the traditional sales training model and modern day social media and technology. Brynne's social media solutions for business owners, entrepreneurs, sales managers and sales teams fill the sales funnel with qualified leads, and also assist in researching prospects, industries and competitors — giving her clients the competitive edge they want.
Brynne's LinkedIn expertise is comprehensive. It includes developing key strategies to connect with prospects, creating an SEO profile so that you can be found, utilizing group members and discussions, creating a strong network of professionals, and developing LinkedIn marketing plans that drive business development and revenue growth.
If you want to get better prospecting and sales results from the time you invest in LinkedIn, then you'll find Brynne's approach to social selling both innovative and highly practical. Scroll down to the Podcast Player below and listen now!
Podcast Player: