Brian Clark is the CEO of Copyblogger Media. He's also a serial entrepreneur who built three successful professional services businesses using proven content marketing techniques before moving to a completely online business model. I'm excited to have him join me on the podcast today and share his business wisdom and content marketing tips!
Founded by Brian in 2006, Copyblogger Media is an innovative online company that provides high-quality resources to help people successfully grow their business through social media and online marketing. Brian and his company have earned a reputation for excellence and received widespread praise from leading publications. For example:
Advertising Age ranks Copyblogger as a Power150 top marketing blog
The Guardian named Copyblogger one of the world's most powerful blogs
Brian was ranked #3 of the 100 Most Influential Online Marketers of 2009
Dunn and Bradstreet says Brian is the most influential person to follow on Twitter for small business owners
Technorati says Copyblogger is one of the most popular blogs in the world
Brian is the host of Unemployable, an exciting new podcast for freelancers and solopreneurs — and he offers an amazing array of marketing resources through My Copyblogger (membership is free). As an online marketing thought leader, Brian's work has also been featured in a variety of bestselling business and marketing books, including: Linchpin by Seth Godin; Epic Content Marketing by Joe Pulizzi; The New Rules of Marketing and PR by David Meerman Scott; Free Agent Nation by Daniel Pink; The Referral Engine by John Jantsch; and, Platform: Get Noticed in a Noisy World by Michael Hyatt, to name just a few.
For almost a decade Brian has been teaching self-employed professionals how to create valuable information that attracts targeted attention, drives traffic, generates leads and builds their businesses. If you want to learn more about content marketing for solo professionals, then this conversation with Brian Clark is a great place to start. Scroll down to the Podcast Player and listen-in now!
(Prefer to read instead? Click on the "Transcript" link at the bottom of the player.)
Podcast Player: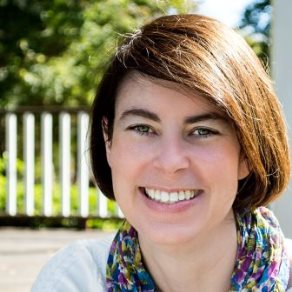 [Legacy post: Small Business Talent] My guest on the podcast today, Katy Tynan, is an author, speaker and consultant. As the world of self-employment changes, Katy is committed helping independent professionals like us to adapt to this evolving landscape and thrive.
Today we'll be discussing Katy's exciting new book, Free Agent: The Independent Professional's Roadmap to Self-Employment Success. Whether you are an experienced solo entrepreneur, or just have a side business that you want to grow, you'll find her guidance on successful self-employment inspiring.
The bottom-line is simple. If you're striving to build a healthy and sustainable business, then you don't want to miss Katy's practical advice. Scroll down to the Podcast Player below and listen now!
Podcast Player: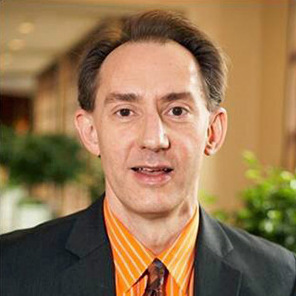 [Legacy post: Small Business Talent] Have you ever asked yourself – how can I set my small business apart from the competition in an innovative way that my clients will value? That's an important question that we all need to answer as solo entrepreneurs if we want to succeed long-term.
Mike Brown is my guest on the podcast today, and he's here to provide you with some practical answers to that crucial question. Mike is a former Fortune 500 company vice president of marketing.  He's also a well-respected marketing and innovation strategy consultant, a prolific blogger, a dynamic speaker, and more.
Mike founded his company, The Brainzooming™ Group, 10 years ago. Since then he has tested and refined a number of unique approaches to strategic innovation to build his own business and those of his clients. The organizations that Mike has served include the MIT Center for Transportation & Logistics, the American Marketing Association, the PR Society of America, the CMO Summit, Frost & Sullivan MindXChange and TEDxWyandotte, to name just a few.
Today on the podcast Mike reveals some of his most potent innovation strategies. So, if you're hungry to create a competitive advantage for your business and acquire more of your ideal clients, then this interview is for you. Scroll down to the Podcast Player and listen now!
[Bonus — Download Your FREE Brainzooming™ Ebook — 16 Tools to Drive Outside-In Innovation and Growth]
Podcast Player: