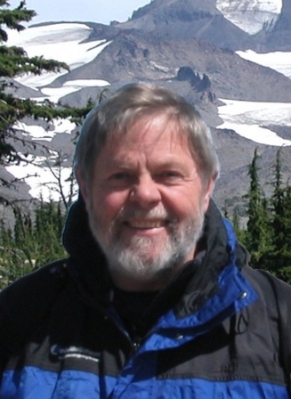 [Legacy post: Small Business Talent] My guest, Tim Berry, is a world-class expert on business planning. It's an honor to have him join me on the podcast today.
What do others think about Tim and his work? Well, Pamela Slim, author of the best-selling business book, Escape From Cubicle Nation, calls Tim "the Obi-wan Kenobe of business planning" and quotes him extensively as her business plan expert for that book.
Well-known entrepreneur and author, Guy Kawasaki, made Tim his special business planning expert in How to Write a Business Plan. Tim is also the official business plan expert at Entrepreneur.com.
Tim has written several books on business planning, including The Plan-as-you-go Business Plan, published by Harcourt Brace, McGraw-Hill, and Dow Jones-Irwin. Tim is also the principal author of Business Plan Pro. In addition, he's the co-author of 3 Weeks to Startup, published by Entrepreneur Press; and author of Sales and Market Forecasting for Entrepreneurs, published by Business Expert Press, and Hurdle: the Book on Business Planning.
It's important to note that Tim is not just a business plan expert; he's also a successful entrepreneur. He's founder and chairman of Palo Alto Software, founder of bplans.com, and a co-founder of Borland International. (He built Palo Alto Software from zero to 40 employees, multimillion dollar sales, no debt, and a 70% market share without any outside investment.)
Tim is here today to help you tap the power of lean planning and make 2015 a great year. So, don't miss this opportunity to learn from the best. Scroll down to the Podcast Player below and listen now!
Bonus >> Click here to access a free draft preview of Tim's forthcoming book, Lean Business Planning.
Podcast Player:
I read an inspiring true story recently. It was about an entrepreneur with big dreams who stubbornly clung to a set of guiding principles as he developed his business. Over the years, he attracted outstanding leaders and loyal customers. He built a business empire.
The entrepreneur I'm referring to is legendary retailer, Marshall Field. Here are the principles that he and his team embraced:
The value of time
The success of perseverance
The pleasure of working
The dignity of simplicity
The worth of character
The power of kindness
The influence of example
The obligation of duty
The wisdom of economy
The virtue of patience
The improvement of talent
The joy of originating
These are simple yet powerful ideas. Think about it. Can you imagine a smart self-employed person embracing these ideas and not becoming a success? I can't.
All of the people I serve are hardworking, conscientious solo professionals. But then there are those who bring that same dedication and enthusiasm to their own character development, as well. They're a rare find.
Business owners who embrace personal growth as a force multiplier are "The Ones to Watch". Do you agree? Pass on this post to others using the social media share buttons below — thanks for spreading the word!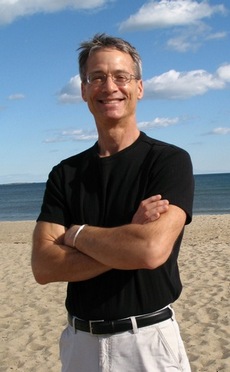 [Legacy post: Small Business Talent] David Lee is my guest on the podcast today. David is a seasoned self-employed professional with some powerful advice to share on how you can conquer your fear of public speaking.
More than that, David is here to help you move prospects and clients to action with your presentations. After all, that's what effective public speaking is all about.
David has been a consultant, speaker, coach and corporate trainer since 1995. He's an internationally recognized authority on optimizing employee performance, and in that capacity he's served a variety of organizations, including large international companies, like Accenture and Unum Life Insurance; government agencies, such as the U.S. Department of Health & Human Services; and educational institutions, including Southern New Hampshire University, and others.
David has authored nearly 100 articles and book chapters on employee performance that have been published in trade journals and books in the United States, Europe, Asia, and Australia. He's also the author of Powerful Storytelling Techniques, published by ASTD Press.  This results-oriented book is based on his 20 years of experience with storytelling in business and a variety of other settings.
The practical speaking techniques that David teaches are tailor made for people like us who sell services in the business-to-business space. My advice? Scroll down to the Podcast Player and get ready to take some notes!
(Bonus >> visit Davids' special listener resources page.)
Podcast Player: