Brian Clark is the CEO of Copyblogger Media. He's also a serial entrepreneur who built three successful professional services businesses using proven content marketing techniques before moving to a completely online business model. I'm excited to have him join me on the podcast today and share his business wisdom and content marketing tips!
Founded by Brian in 2006, Copyblogger Media is an innovative online company that provides high-quality resources to help people successfully grow their business through social media and online marketing. Brian and his company have earned a reputation for excellence and received widespread praise from leading publications. For example:
Advertising Age ranks Copyblogger as a Power150 top marketing blog
The Guardian named Copyblogger one of the world's most powerful blogs
Brian was ranked #3 of the 100 Most Influential Online Marketers of 2009
Dunn and Bradstreet says Brian is the most influential person to follow on Twitter for small business owners
Technorati says Copyblogger is one of the most popular blogs in the world
Brian is the host of Unemployable, an exciting new podcast for freelancers and solopreneurs — and he offers an amazing array of marketing resources through My Copyblogger (membership is free). As an online marketing thought leader, Brian's work has also been featured in a variety of bestselling business and marketing books, including: Linchpin by Seth Godin; Epic Content Marketing by Joe Pulizzi; The New Rules of Marketing and PR by David Meerman Scott; Free Agent Nation by Daniel Pink; The Referral Engine by John Jantsch; and, Platform: Get Noticed in a Noisy World by Michael Hyatt, to name just a few.
For almost a decade Brian has been teaching self-employed professionals how to create valuable information that attracts targeted attention, drives traffic, generates leads and builds their businesses. If you want to learn more about content marketing for solo professionals, then this conversation with Brian Clark is a great place to start. Scroll down to the Podcast Player and listen-in now!
(Prefer to read instead? Click on the "Transcript" link at the bottom of the player.)
Podcast Player: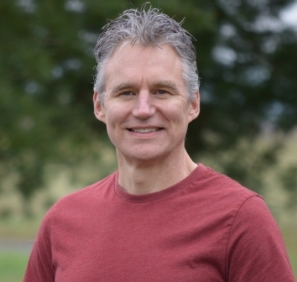 [Legacy post: Small Business Talent] Many independent professionals are seeking better ways to build credibility and generate targeted leads. One powerful and proven way to approach this is through writing white papers that help prospects to solve compelling problems.
My guest on the podcast today, Brian Boys, is an advertising and marketing copywriter who has worked with entrepreneurs and companies throughout the world over the past 25 years. Brian is also the author of a fascinating and useful new book, How To Write A White Paper In One Day, which he wrote to help busy people like us tap the marketing power of white papers.
In his book, Brian takes the non-professional writer step-by-step through the process of creating a concise and convincing white paper. How To Write A White Paper In One Day is built around an innovative template which takes the guesswork out of how to structure your white paper for maximum impact.
In this fast-paced, focused discussion Brian explains:
Key differences between white papers and other marketing tools
The benefits of writing your own white paper (in just one day)
Ways to uncover your most compelling white paper topics
How to create the strongest argument for your services
Do you need more targeted leads for your professional services business? If you said yes, then you don't want to miss this practical, content-rich interview. Scroll down to the Podcast Player now and get ready to take some notes!
Podcast Player: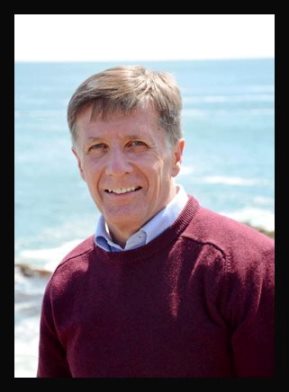 [Legacy post: Small Business Talent] Most independent professionals I know are confident in their ability to do outstanding work for their clients. However, many would readily admit that they aren't very skilled as persuaders. This deficit limits their ability to win new business.
That's why I invited Ken O'Quinn to share his unusual persuasion tactics with us today. Ken taps the power of behavioral psychology to craft persuasive communications (both spoken and written).
For more than a decade now, Ken has taught thousands of professionals worldwide through his live workshops. His clients include major companies like Chevron, Visa, Oracle, Intel, UPS, John Deere, Campbell's Soup, Burson-Marsteller, Edelman, and Fleishman Hillard.
Ken offers individual coaching to corporate executives and independent professionals like us. He also speaks at many national business conferences and shares his insights on what behavioral psychologists have discovered about how to influence and persuade others.
In this content-rich interview, Ken shares fascinating information on ethical influence and persuasion, including:
The importance of recognizing and reducing buyer reluctance before attempting persuasion
Why communicating features and benefits may or may not be persuasive
Eight unorthodox persuasion tactics that get prospects and clients to yes
What would becoming a better persuader mean to your marketing and sales results in 2015? It might mean a lot — so don't miss this information! (Scroll down to the Podcast Player below and listen now.)
Podcast Player: