Brian Clark is the CEO of Copyblogger Media. He's also a serial entrepreneur who built three successful professional services businesses using proven content marketing techniques before moving to a completely online business model. I'm excited to have him join me on the podcast today and share his business wisdom and content marketing tips!
Founded by Brian in 2006, Copyblogger Media is an innovative online company that provides high-quality resources to help people successfully grow their business through social media and online marketing. Brian and his company have earned a reputation for excellence and received widespread praise from leading publications. For example:
Advertising Age ranks Copyblogger as a Power150 top marketing blog
The Guardian named Copyblogger one of the world's most powerful blogs
Brian was ranked #3 of the 100 Most Influential Online Marketers of 2009
Dunn and Bradstreet says Brian is the most influential person to follow on Twitter for small business owners
Technorati says Copyblogger is one of the most popular blogs in the world
Brian is the host of Unemployable, an exciting new podcast for freelancers and solopreneurs — and he offers an amazing array of marketing resources through My Copyblogger (membership is free). As an online marketing thought leader, Brian's work has also been featured in a variety of bestselling business and marketing books, including: Linchpin by Seth Godin; Epic Content Marketing by Joe Pulizzi; The New Rules of Marketing and PR by David Meerman Scott; Free Agent Nation by Daniel Pink; The Referral Engine by John Jantsch; and, Platform: Get Noticed in a Noisy World by Michael Hyatt, to name just a few.
For almost a decade Brian has been teaching self-employed professionals how to create valuable information that attracts targeted attention, drives traffic, generates leads and builds their businesses. If you want to learn more about content marketing for solo professionals, then this conversation with Brian Clark is a great place to start. Scroll down to the Podcast Player and listen-in now!
(Prefer to read instead? Click on the "Transcript" link at the bottom of the player.)
Podcast Player: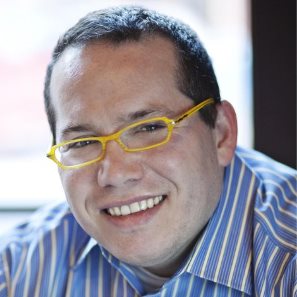 [Legacy post: Small Business Talent] Phil Gerbyshak is my guest on the podcast today. Phil is a well-known social media consultant, author and speaker.
First, a little background on Phil. He spent his early career in financial services sales. Later, he worked as a financial planner until his passion for technology led him to teach others in his firm how to leverage software, email, and the power of the Internet to become more efficient, productive and profitable.
Phil ultimately became the vice president of information technology for his company. In that role, he delivered in-person and online technology training to more than 2500 networked financial services professionals across 70+ branch locations and numerous small offices and home offices.
In 2010, Phil made the leap to self-employment and founded a social media marketing agency. Now, as the Director of Social Strategy for Actiance®, he works with clients around the world helping them to connect with customers online and grow their sales.
In today's interview, Phil shares valuable insights and tips on:
How using a paid LinkedIn account can benefit your business
The power of the LinkedIn publishing platform and ad programs
Why advertising on Twitter might be a waste of time and money
The importance of combining email and social media marketing
So, are you ready for some expert advice on developing your social media strategy, building stronger relationships and winning more clients? If you said yes, then this interview is for you. Scroll down to the Podcast Player below and listen now!
Podcast Player: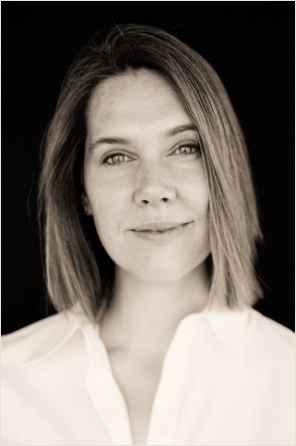 [Legacy post: Small Business Talent] Email marketing still dramatically outperforms social media. This fact is especially relevant to solo professionals in the B2B space.
My guest on the podcast today is Pam Neely, the author of 50 Ways To Build Your Email Marketing List. Her excellent book outlines a simple, straightforward approach to building a targeted email list filled with prospective clients.
Pam has been a marketing copywriter and online marketer for more than 15 years now. Over that time she has helped a variety of businesses to acquire and retain their ideal clients in reliable and cost effective ways.
Prior to becoming self-employed, Pam worked with ad agencies in New York City and small Internet companies across several states. In addition, she's a New York Press Association award winner and holds a Master's Degree in Direct and Interactive Marketing from New York University.
Pam and I discuss several interesting topics in this content-rich interview, including:
Six simple (yet highly effective) strategies that solo entrepreneurs can use to build their email list
How to create a concise and highly targeted lead magnet to encourage email opt-ins
Why a detailed "squeeze page" may or may not boost your conversion rate
Cultivating high-quality leads by educating your subscriber list
Pam shares a wealth of email list building and marketing tips with us today. If you want to build a targeted email list for your business, then don't miss this interview. Scroll down to the Podcast Player and listen-in now!
Podcast Player: