Brian Clark is the CEO of Copyblogger Media. He's also a serial entrepreneur who built three successful professional services businesses using proven content marketing techniques before moving to a completely online business model. I'm excited to have him join me on the podcast today and share his business wisdom and content marketing tips!
Founded by Brian in 2006, Copyblogger Media is an innovative online company that provides high-quality resources to help people successfully grow their business through social media and online marketing. Brian and his company have earned a reputation for excellence and received widespread praise from leading publications. For example:
Advertising Age ranks Copyblogger as a Power150 top marketing blog
The Guardian named Copyblogger one of the world's most powerful blogs
Brian was ranked #3 of the 100 Most Influential Online Marketers of 2009
Dunn and Bradstreet says Brian is the most influential person to follow on Twitter for small business owners
Technorati says Copyblogger is one of the most popular blogs in the world
Brian is the host of Unemployable, an exciting new podcast for freelancers and solopreneurs — and he offers an amazing array of marketing resources through My Copyblogger (membership is free). As an online marketing thought leader, Brian's work has also been featured in a variety of bestselling business and marketing books, including: Linchpin by Seth Godin; Epic Content Marketing by Joe Pulizzi; The New Rules of Marketing and PR by David Meerman Scott; Free Agent Nation by Daniel Pink; The Referral Engine by John Jantsch; and, Platform: Get Noticed in a Noisy World by Michael Hyatt, to name just a few.
For almost a decade Brian has been teaching self-employed professionals how to create valuable information that attracts targeted attention, drives traffic, generates leads and builds their businesses. If you want to learn more about content marketing for solo professionals, then this conversation with Brian Clark is a great place to start. Scroll down to the Podcast Player and listen-in now!
(Prefer to read instead? Click on the "Transcript" link at the bottom of the player.)
Podcast Player: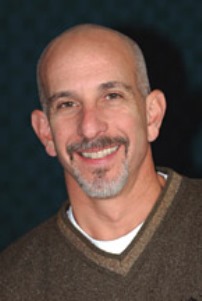 [Legacy post: Small Business Talent] Michael Katz makes me laugh, and I'm always impressed with the quality of his marketing advice. That's a pretty rare combination.
As Founder (and "Chief Penguin") of Blue Penguin Development, Michael coaches and consults with solo professionals. His specialty is showing them how to get clients easily and consistently, and without having to make a single cold call.
Since launching Blue Penguin in 2000, Michael has been quoted in The Wall Street Journal, The New York Times, Business Week Online, Bloomberg TV, The Boston Globe, The Boston Herald and other national and local media.
He's also the author of three books, and has published over 300 issues of The Likeable Expert Gazette, a weekly email newsletter with 7,000 passionate subscribers in over 40 countries around the world. (You can sign-up here.)
Michael has an MBA from Boston University and a BA in Psychology from McGill University in Montreal. He also has a second degree black belt in karate, a first degree black belt in parenting, and is a past winner of the New England Press Association award for Best Humor Columnist.
In this podcast episode, Michael Katz and I discuss:
Likeability as a key differentiator for professional service providers
Why polarization is essential to standing out from the competition
The role of humor in marketing (hint: for people with a sense of humor)
How to get the attention of your target audience more consistently
The often untapped marketing advantages of solo / micro businesses
Ready to attract more ideal clients? Scroll on down to our very "likeable" Podcast Player and have a listen!
Podcast Player: