My guest on the podcast, Dianna Huff, is an award-winning digital marketing consultant. She's also a thought leader who has made content contributions in well-known digital publications such as Forbes, BtoB, Response Magazine, Content Marketing Institute, MarketingSherpa, Marketing Profs, Clickz, Search Engine Watch and Search Engine News.
Dianna launched her marketing communications consulting practice in 1998. Since then, she has developed and implemented web lead generation strategies and communications that improve search rankings, drive website traffic, generate sales and increase profits for clients ranging from small and mid-market companies to Fortune 500 corporations. She has served clients in a diverse range of industries including industrial, manufacturing, environmental, nonprofit, construction, healthcare, enterprise software, IT, financial services and consulting.
Dianna has accomplished a lot as a business owner, and in the last few years she has also made a number of important changes. Perhaps the most significant change she implemented was to narrow her range of service offerings and her marketing focus.
As part of that strategic shift, Dianna changed the name of her consulting firm from DH Communications to Huff Industrial Marketing. Today she is squarely focused on her passion — helping owners of small industrial manufacturing companies in the U.S. to grow their businesses through better marketing. Her unique consulting practice is thriving, and as you'll hear in this interview she has never been more excited about her work.
Dianna is a wonderful example of someone experiencing the rewards of a more specialized consulting practice. Could becoming more focused and specialized help your business stand out and profit? If that's a question you'd like answered, then you don't want to miss the lessons that Dianna shares in this candid conversation. Scroll down to the Podcast Player and listen now!
(Prefer to read instead? Click on the "Transcript" link at the bottom of the player.)
Podcast Player: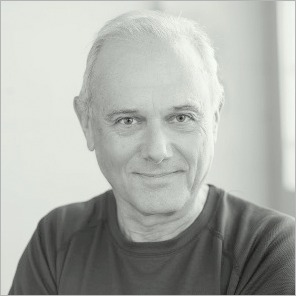 [Legacy post: Small Business Talent] My guest on the podcast today, John Bell, spent 19 years as a self-employed global strategy consultant to some of the world's most respected corporations. Before launching his consulting practice in 1994, John also served as CEO for a major consumer products company in Canada.
John is a prolific writer. His excellent articles on strategy, leadership, and branding have appeared in various marketing journals and business publications, including Fortune and Forbes.
John's new book, Do Less Better: The Power of Strategic Sacrifice in a Complex World, has its roots in his early career. At that time, John and a young leadership team faced the daunting task of resurrecting a struggling company with a complex range of products. He and his team took steps that few business leaders do, setting aside their own egos and trimming down the product portfolio. The business that remained grew rapidly because they had fewer distractions and were able to focus on running it far more effectively.
The lessons John learned by facing down this kind of adversity served him well throughout his career as a CEO and then as a solo consultant. The bottom-line? He learned that "smart sacrifice" is the surprising secret to success.
So, are you ready for some no nonsense advice on how to take your business to the next level of achievement and personal fulfillment? If you said yes, then get ready to take some notes – this is a fascinating interview. Scroll down to the Podcast Player below and listen now!
Podcast Player:
In 14 years of self-employment, I've learned a number of things. Here's a lesson that's crucial – serving the right market is essential to any lasting success.
Of course, "serving the right market" means serving people who are a match for you and your unique business. If you're a solo professional like me, then you are your business. That makes finding the right match all the more personal and important.
So, who do I most want to serve, and how will I help them? That was the first question I asked before launching my business as a mentor to solo professionals.
To begin answering that question I created a brief market-defining story. This story was a basic sketch of the type of person I'd be serving, their situation, and the benefits they'd experience as we started working together.
Here's what I wrote:
"Kris has been working as a self-employed consultant for several years now. Although her income meets the immediate needs of her family, her business is a lot less profitable and fulfilling than she hoped it would be when she started working for herself.
Kris is determined to do better. She believes that improving her sales strategy might solve her problem – but she doesn't have a background in sales or a firm grasp of what steps to take.
In her search for better sales ideas, Kris downloads my free LinkedIn guide. Shortly afterward, she reaches out to me to get some personalized sales and business guidance. By the end of our first conversation, Kris starts to see a clear path to a more profitable and fulfilling business life. She feels more energized and optimistic than she has in years."
This story helped me to create a useful context for myself. My sales and marketing efforts were now focused on "Kris" and her situation – not on a textbook concept of a target market. Based on that distinction, I was able to connect with the right prospective clients in a more personal and direct way. That's a competitive advantage that doesn't require a big marketing budget.
Having a market-defining story in mind also makes a big difference as I plan for the upcoming year. Why? Top business planning expert, Tim Berry, sums it up better than I can in his outstanding book, The Plan-As-You-Go Business Plan. He writes: "Telling your market story isn't about doing formal market research, or gathering the supporting information you'll need to include in a plan for investors, or professors, or in some cases for the bank, your boss, partners, or any other third-party plan judge or reader. No. This is about knowing your market for yourself, so that you understand the decisions you make, understand the strategy, understand the heart of your plan."
As you plan and prepare for success in the new year, does this post trigger some thoughts about your own market-defining story? I hope so. Do you have a few questions? Send me an email at slahey@stephenlahey.com and let's talk!