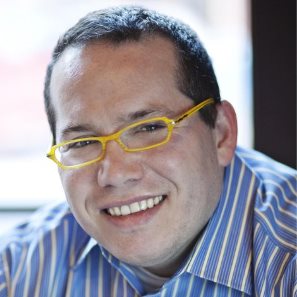 [Legacy post: Small Business Talent] Phil Gerbyshak is my guest on the podcast today. Phil is a well-known social media consultant, author and speaker.
First, a little background on Phil. He spent his early career in financial services sales. Later, he worked as a financial planner until his passion for technology led him to teach others in his firm how to leverage software, email, and the power of the Internet to become more efficient, productive and profitable.
Phil ultimately became the vice president of information technology for his company. In that role, he delivered in-person and online technology training to more than 2500 networked financial services professionals across 70+ branch locations and numerous small offices and home offices.
In 2010, Phil made the leap to self-employment and founded a social media marketing agency. Now, as the Director of Social Strategy for Actiance®, he works with clients around the world helping them to connect with customers online and grow their sales.
In today's interview, Phil shares valuable insights and tips on:
How using a paid LinkedIn account can benefit your business
The power of the LinkedIn publishing platform and ad programs
Why advertising on Twitter might be a waste of time and money
The importance of combining email and social media marketing
So, are you ready for some expert advice on developing your social media strategy, building stronger relationships and winning more clients? If you said yes, then this interview is for you. Scroll down to the Podcast Player below and listen now!
Podcast Player: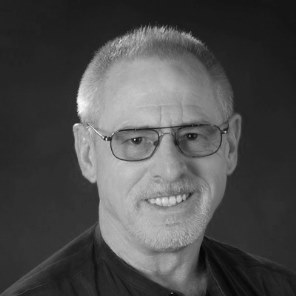 [Legacy post: Small Business Talent] Are you trying to integrate social sales tools like LinkedIn and Twitter into your sales process? A Social Customer Relationship Management (Social CRM) solution can help you do it. But deciding which Social CRM solution is the best fit for your needs can be confusing.
This is an important sales and marketing decision that many solo entrepreneurs and small business owners are wrestling with right now. That's why I invited Craig Jamieson, author of The Small Business' Guide to Social CRM, to share his expertise on the podcast today.
Craig has been self-employed since 2005. As the owner of Adaptive Business Services, he provides training and consulting to businesses on how to leverage social sales tools, techniques, strategies, and Social CRM solutions to increase sales.
By the way, Craig has decades of business-to-business sales experience. Prior to starting his own small business, he held a number of sales leadership positions, including division sales manager and national sales manager.  Craig has also taught salesmanship at the university level.
Craig is empowered to blog for IBM on the topic of social business. He also writes a monthly column on social sales at Neal Schaffer's popular site: MaximizeSocialBusiness.com.
Craig and I cover a number of valuable topics in the course of this interview, including:
The differences between traditional CRM and Social CRM solutions from a B2B sales and marketing perspective
Why using social sales tools (LinkedIn, Twitter, etc.) without a Social CRM solution is inefficient for solo entrepreneurs
How to combine the right social selling tools and Social CRM solution to save time and increase your sales results
Are you ready to tap the power of social selling and build relationships that accelerate your business? If your answer is yes, then Craig is here to help you today. Scroll down to the Podcast Player and listen now!
Podcast Player: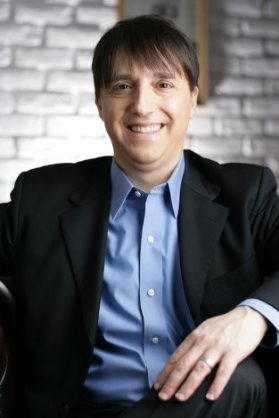 [Legacy post: Small Business Talent] Today my guest on the podcast is Neal Schaffer. Neal is the author of two award-winning, critically acclaimed social media books: Maximizing LinkedIn for Sales and Social Media Marketing and Windmill Networking: Maximizing LinkedIn. Today he unveils his latest book: Maximize Your Social: A One-Stop Guide to Building a Social Media Strategy for Marketing and Business Success. Download a Free Excerpt Here!
In addition to writing, speaking, and managing his collaborative blog, Neal is the V.P. of Social Media Strategy for Social 5150, an agency focusing on consumer and B2B brands.
A Forbes Top 30 Social Media Power Influencer and creator of an AdAge Top 100 Global Marketing Blog, Neal has been widely recognized by the media, and has appeared in the Wall Street Journal, Bloomberg Business Week, Forbes, Yahoo!, and American Express Open Forum.
Neal has spoken at leading social media conferences, including iStrategy Global Digital Media Conference, Online Marketing Summit, Gravity Summit, and LavaCon. Lastly, before starting his own firm he spent many years in executive level sales roles throughout Asia and is fluent in both Japanese and Chinese.
The bottom-line — if you want to leverage the power of social media and build a stronger business, then you'll find this interview valuable. Scroll down to the Podcast Player and have a listen!
Podcast Player: