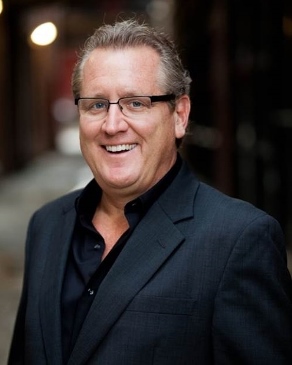 [Legacy post: Small Business Talent] My guest on the podcast, Mark Schaefer, is among the world's most recognized social media authorities. He has been a keynote speaker at major conferences such as SXSW, Social Media Week London, the National Economic Development Association, Word of Mouth Marketing Conference Tokyo, and National Association of State CIOs. Mark has also lectured at Oxford University, Carnegie-Mellon University, Princeton, and many other prestigious institutions.
Mark has degrees in marketing and organizational development. He's a faculty member of the graduate studies program at Rutgers University and is also the author of four critically acclaimed marketing books: Return On Influence, Born to Blog, The Tao of Twitter, and Social Media Explained (the bestselling book that he discusses on today's podcast).
Social media marketing is here to stay — and understanding how to use key social media tools effectively is important to remaining competitive in your marketplace. If you're looking for trustworthy advice on using social media to get better marketing results for your business, then today's interview is a must. Scroll down to the Podcast Player below and listen now!
Podcast Player: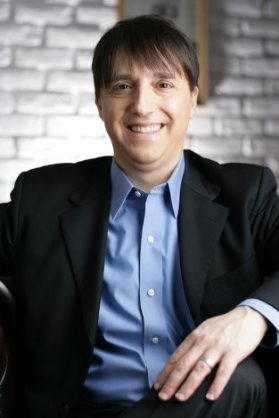 [Legacy post: Small Business Talent] Today my guest on the podcast is Neal Schaffer. Neal is the author of two award-winning, critically acclaimed social media books: Maximizing LinkedIn for Sales and Social Media Marketing and Windmill Networking: Maximizing LinkedIn. Today he unveils his latest book: Maximize Your Social: A One-Stop Guide to Building a Social Media Strategy for Marketing and Business Success. Download a Free Excerpt Here!
In addition to writing, speaking, and managing his collaborative blog, Neal is the V.P. of Social Media Strategy for Social 5150, an agency focusing on consumer and B2B brands.
A Forbes Top 30 Social Media Power Influencer and creator of an AdAge Top 100 Global Marketing Blog, Neal has been widely recognized by the media, and has appeared in the Wall Street Journal, Bloomberg Business Week, Forbes, Yahoo!, and American Express Open Forum.
Neal has spoken at leading social media conferences, including iStrategy Global Digital Media Conference, Online Marketing Summit, Gravity Summit, and LavaCon. Lastly, before starting his own firm he spent many years in executive level sales roles throughout Asia and is fluent in both Japanese and Chinese.
The bottom-line — if you want to leverage the power of social media and build a stronger business, then you'll find this interview valuable. Scroll down to the Podcast Player and have a listen!
Podcast Player: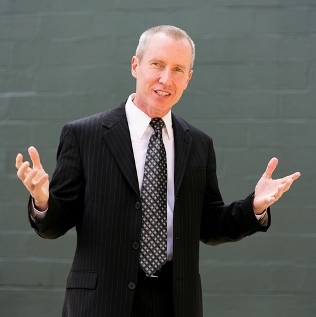 [Legacy post: Small Business Talent] If I ranked my guests based on their LinkedIn expertise, plus energy and passion, then my guest today would probably be at the top of the list. Patrick O'Malley, aka 617-PATRICK,  clearly loves teaching. Today he's here to teach us how to find and win more ideal clients by using LinkedIn as a powerful search engine and sales tool. (Want an example? Check out this amazing tip.)

Patrick is a well-respected Social Media Speaker and Consultant. In 2012, he was the First Place winner of the National Speakers Association's "Rising Star 2012" professional speaker competition. Patrick is a nationally known expert on LinkedIn, Twitter, Facebook, YouTube, and SEO.  He's also a regular contributor to Fox TV News, Boston's Ch 4 News, Ch 7 News, and New England Cable News as a social media and Internet expert.
Before starting his own company, 617-PATRICK Social Media Training, Patrick was the VP of Operations for Northern Light, the search engine that was Google's top competitor in the year 2000. His deep experience in that arena is at the root of his innovative approach to using LinkedIn as a powerful search engine / sales tool.
Will Patrick's unique LinkedIn tips leave you amazed? I'd be surprised if they didn't. Scroll down to the Podcast Player and have a listen!
Podcast Player: