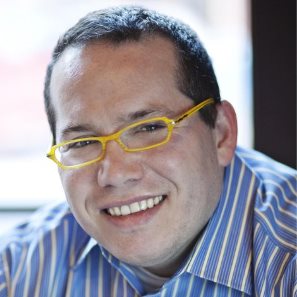 [Legacy post: Small Business Talent] Phil Gerbyshak is my guest on the podcast today. Phil is a well-known social media consultant, author and speaker.
First, a little background on Phil. He spent his early career in financial services sales. Later, he worked as a financial planner until his passion for technology led him to teach others in his firm how to leverage software, email, and the power of the Internet to become more efficient, productive and profitable.
Phil ultimately became the vice president of information technology for his company. In that role, he delivered in-person and online technology training to more than 2500 networked financial services professionals across 70+ branch locations and numerous small offices and home offices.
In 2010, Phil made the leap to self-employment and founded a social media marketing agency. Now, as the Director of Social Strategy for Actiance®, he works with clients around the world helping them to connect with customers online and grow their sales.
In today's interview, Phil shares valuable insights and tips on:
How using a paid LinkedIn account can benefit your business
The power of the LinkedIn publishing platform and ad programs
Why advertising on Twitter might be a waste of time and money
The importance of combining email and social media marketing
So, are you ready for some expert advice on developing your social media strategy, building stronger relationships and winning more clients? If you said yes, then this interview is for you. Scroll down to the Podcast Player below and listen now!
Podcast Player: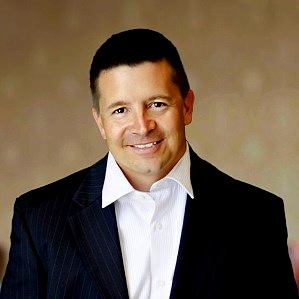 [Legacy post: Small Business Talent] Steve Harper is the author of a new book: The Ripple Effect: Maximizing The Power of Relationships For Your Life and Business. I'm fortunate to have Steve join me on the podcast today to share his practical wisdom on building productive business relationships.
Steve has been an entrepreneur for over 20 years. Having owned two successful companies, he has learned what it takes to set yourself apart from the competition and develop strong client relationships. After selling his office technology company in 2004, Steve parlayed his personal passion for helping others into a fast-growing consulting practice.
Over the years, Steve has come to see that success is virtually guaranteed when you go out of your way to help people achieve what they want in life. The ripples that are caused by your actions are often returned to you in ways that you could never imagine.
In the course of this episode, Steve shares how to:
Grow deeper business relationships
Create new business opportunities
Avoid typical networking frustrations
Steve is an unusually humble entrepreneur with a heart for helping others. I think you'll find his approach to growing stronger relationships both uplifting and valuable to your business. Scroll down to the Podcast Player below and listen now!
Podcast Player: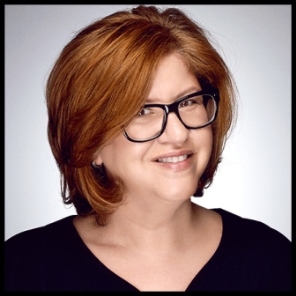 [Legacy post: Small Business Talent] Brynne Tillman, CEO of Social Sales Link, is my guest on the podcast today. Brynne is a national LinkedIn speaker, author and trainer. She's also a proud LinkedIn Sales Solutions Channel Partner, teaching individual entrepreneurs like us, and professionals from major companies including ARAMARK, TD Bank, IBM, and many others.
Brynne's company, Social Sales Link, teaches a new way of selling. It provides the link between the traditional sales training model and modern day social media and technology. Brynne's social media solutions for business owners, entrepreneurs, sales managers and sales teams fill the sales funnel with qualified leads, and also assist in researching prospects, industries and competitors — giving her clients the competitive edge they want.
Brynne's LinkedIn expertise is comprehensive. It includes developing key strategies to connect with prospects, creating an SEO profile so that you can be found, utilizing group members and discussions, creating a strong network of professionals, and developing LinkedIn marketing plans that drive business development and revenue growth.
If you want to get better prospecting and sales results from the time you invest in LinkedIn, then you'll find Brynne's approach to social selling both innovative and highly practical. Scroll down to the Podcast Player below and listen now!
Podcast Player: