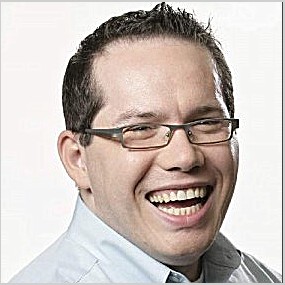 [Legacy post: Small Business Talent] With the many social media platforms available to us today, connecting with potential clients online should be easier than ever before. But how do you make those connections and build relationships that lead to new business?
My guest, Phil Gerbyshak, is here today to answer that question for you.  Phil is a well-known social media strategist. He's also a successful consultant, author and speaker who works with both corporate clients and small business owners — helping them to connect with customers online and grow their sales.
Before taking the leap to self-employment, Phil was a V.P. of information technology in the highly competitive financial services industry. Over the years, he delivered in-person and online technology training to more than 2500 networked financial services professionals across 70+ branch locations and numerous small offices and home offices.
Selling services in the business-to-business space is all about building relationships. Knowing how to use powerful social media tools to connect and deepen your relationships with customers is powerful.
Phil is on the podcast today to help you make connecting with customers easier and more productive. Don't miss his practical tips – scroll down to the Podcast Player and have a listen now!
Podcast Player: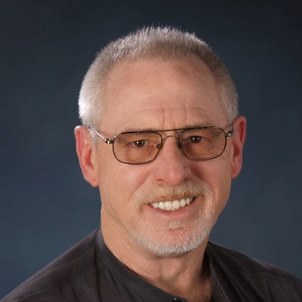 [Legacy post: Small Business Talent] If you're a self-employed professional selling business-to-business services, then you're probably trying to better integrate social sales tools into your sales process.
This can be frustrating if you haven't found a Social CRM solution that can help you to do it efficiently.
Fortunately, my guest on the podcast today is Craig Jamieson of Adaptive Business Services. Craig is a Nimble Social CRM Solution Partner, and he provides training and consulting to businesses on how to leverage social sales tools, techniques, strategies, and Social CRM to increase their sales.
Craig has been a small business owner since 2005. He also has decades of business-to-business sales experience. Over the years, Craig held a variety of sales leadership positions, including division sales manager, national sales manager, and district manager.  Craig has also taught salesmanship at the university level.
Lastly, Craig writes a column on social sales at MaximizeSocialBusiness.com (you'll find links to his monthly posts and his social media accounts on his author profile page), and he's also empowered to blog for IBM on the topic of social business.
In this content-rich interview, Craig and I discuss:
The crucial differences between standard CRM and Social CRM solutions
Why using social sales tools such as LinkedIn, Twitter, Facebook and Google Plus without a Social CRM solution is inefficient
How combining social tools and Social CRM solutions can help you save time and increase your social selling results
Why focused content creation remains important and how to effectively leverage this activity
The amazing Social CRM automated features available today for individual entrepreneurs and small businesses
If you want to tap the true power of social selling for your business, then don't miss this valuable information. (Scroll down to the Podcast Player and listen now!)
Podcast Player:
[Legacy post: Small Business Talent] It's a first — the podcast has a guest-host today!
Mike Brown of The Brainzooming Group™ interviews me, Stephen Lahey (yes, that's my smiling face to the left), on my own podcast.
Today Mike grills me for details on how (and why) I launched my first podcast. We also take on a variety of related topics, including:
The advantages and disadvantages of interview-based podcasting
How to build an audience and grow your email subscriber list
The social media platforms I use, and how I drive traffic to my site
Why doing research and creating email opt-in incentives is crucial
The real purpose behind "subscribers only" email content
So would you like to know what launching a successful podcast really involves? Scroll down to the "Podcast Player"  now and find out!
Podcast Player: