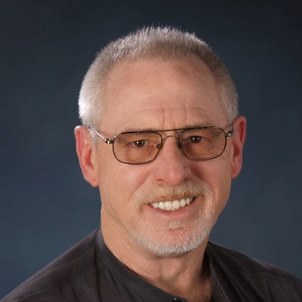 [Legacy post: Small Business Talent] If you're a self-employed professional selling business-to-business services, then you're probably trying to better integrate social sales tools into your sales process.
This can be frustrating if you haven't found a Social CRM solution that can help you to do it efficiently.
Fortunately, my guest on the podcast today is Craig Jamieson of Adaptive Business Services. Craig is a Nimble Social CRM Solution Partner, and he provides training and consulting to businesses on how to leverage social sales tools, techniques, strategies, and Social CRM to increase their sales.
Craig has been a small business owner since 2005. He also has decades of business-to-business sales experience. Over the years, Craig held a variety of sales leadership positions, including division sales manager, national sales manager, and district manager.  Craig has also taught salesmanship at the university level.
Lastly, Craig writes a column on social sales at MaximizeSocialBusiness.com (you'll find links to his monthly posts and his social media accounts on his author profile page), and he's also empowered to blog for IBM on the topic of social business.
In this content-rich interview, Craig and I discuss:
The crucial differences between standard CRM and Social CRM solutions
Why using social sales tools such as LinkedIn, Twitter, Facebook and Google Plus without a Social CRM solution is inefficient
How combining social tools and Social CRM solutions can help you save time and increase your social selling results
Why focused content creation remains important and how to effectively leverage this activity
The amazing Social CRM automated features available today for individual entrepreneurs and small businesses
If you want to tap the true power of social selling for your business, then don't miss this valuable information. (Scroll down to the Podcast Player and listen now!)
Podcast Player:
The conversation continues on social media. Click below to join in!