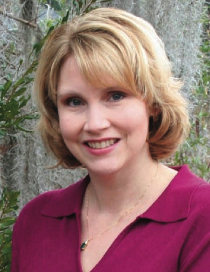 [Legacy post: Small Business Talent] How can you write marketing copy that sets you apart from your competition and moves your ideal clients to action?  That's the key challenge that my guest, Susan Gunelius, helps us to address in this episode of the podcast.
Some background: Susan has an impressive track record in marketing and business spanning 20+ years. As a corporate marketing leader, she directed the marketing efforts of some major organizations, such as the U.S. divisions of AT&T and HSBC Bank. Later, she became a successful entrepreneur, and an author writing ten business books.
Today, Susan is President and CEO of KeySplash Creative, Inc., a marketing communications firm based in Florida. KeySplash Creative has a reputation for providing outstanding content marketing, branding, copywriting, and social media marketing services. Her clients include large companies like Citibank and Cox Communications, and a select group of small business marketing clients around the world.
In this lively interview, Susan discusses her interesting approach to:
using hype-free copywriting to build trust
aligning your copy with your long-term strategy and goals
determining the right focus for your content
taking advantage of the compounding effect of blogging
narrowing your brand promise to stand out from the pack
building your email list
You'll want to have a pen handy for this content-rich episode. Scroll down to the Podcast Player below and listen now!
Podcast Player: