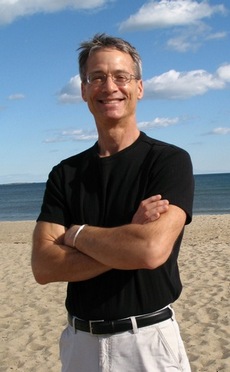 [Legacy post: Small Business Talent] David Lee is my guest on the podcast today. David is a seasoned self-employed professional with some powerful advice to share on how you can conquer your fear of public speaking.
More than that, David is here to help you move prospects and clients to action with your presentations. After all, that's what effective public speaking is all about.
David has been a consultant, speaker, coach and corporate trainer since 1995. He's an internationally recognized authority on optimizing employee performance, and in that capacity he's served a variety of organizations, including large international companies, like Accenture and Unum Life Insurance; government agencies, such as the U.S. Department of Health & Human Services; and educational institutions, including Southern New Hampshire University, and others.
David has authored nearly 100 articles and book chapters on employee performance that have been published in trade journals and books in the United States, Europe, Asia, and Australia. He's also the author of Powerful Storytelling Techniques, published by ASTD Press.  This results-oriented book is based on his 20 years of experience with storytelling in business and a variety of other settings.
The practical speaking techniques that David teaches are tailor made for people like us who sell services in the business-to-business space. My advice? Scroll down to the Podcast Player and get ready to take some notes!
(Bonus >> visit Davids' special listener resources page.)
Podcast Player:
The conversation continues on social media. Click below to join in!