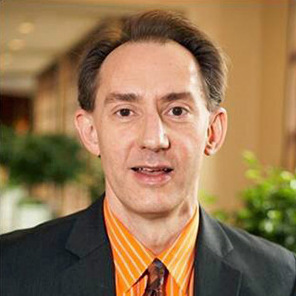 [Legacy post: Small Business Talent] Have you ever asked yourself – how can I set my small business apart from the competition in an innovative way that my clients will value? That's an important question that we all need to answer as solo entrepreneurs if we want to succeed long-term.
Mike Brown is my guest on the podcast today, and he's here to provide you with some practical answers to that crucial question. Mike is a former Fortune 500 company vice president of marketing.  He's also a well-respected marketing and innovation strategy consultant, a prolific blogger, a dynamic speaker, and more.
Mike founded his company, The Brainzooming™ Group, 10 years ago. Since then he has tested and refined a number of unique approaches to strategic innovation to build his own business and those of his clients. The organizations that Mike has served include the MIT Center for Transportation & Logistics, the American Marketing Association, the PR Society of America, the CMO Summit, Frost & Sullivan MindXChange and TEDxWyandotte, to name just a few.
Today on the podcast Mike reveals some of his most potent innovation strategies. So, if you're hungry to create a competitive advantage for your business and acquire more of your ideal clients, then this interview is for you. Scroll down to the Podcast Player and listen now!
[Bonus — Download Your FREE Brainzooming™ Ebook — 16 Tools to Drive Outside-In Innovation and Growth]
Podcast Player:
The conversation continues on social media. Click below to join in!