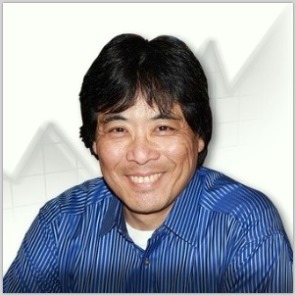 [Legacy post: Small Business Talent] Do you have a clear definition of your ideal client or customer? Just as important, do you know how you can win their business? My special guest on the podcast today, Rick Wong, is here to help you on both counts.
Rick is the creator of The Five Abilities® Sales Methodology and the CEO and Founder of The Five Abilities® LLC. Prior to starting his own company, Rick spent 35 years in sales and sales management convincing decision makers and influencers to buy from him and the companies he represented, including startups, SMBs, and corporate giants like Hewlett-Packard and Microsoft.
Rick has done it all, from cold calling to negotiating multi-billion dollar contracts. His varied business-to-business sales experience has given him a seasoned, realistic perspective on how to get sales results and grow a successful business.
In today's interview, Rick discusses his forthcoming book, The Five Abilities of Incredibly Successful Salespeople, and how mastering The Five Abilities® Sales Methodology will help you acquire the clients you want most. Free Bonus Offer >> Sign up here and get the first three chapters of The Five Abilities® book, plus 10 weeks of valuable selling tips from Rick – all for free!
The bottom-line is simple. If you're looking for practical ways to grow your revenue, then you won't want to miss the sales wisdom that Rick has to share. Scroll down to the Podcast Player below and listen now!
Podcast Player:
The conversation continues on social media. Click below to join in!