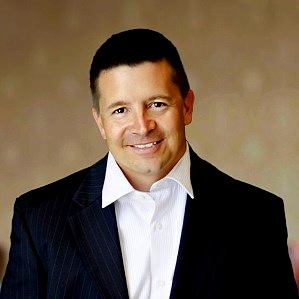 [Legacy post: Small Business Talent] Steve Harper is the author of a new book: The Ripple Effect: Maximizing The Power of Relationships For Your Life and Business. I'm fortunate to have Steve join me on the podcast today to share his practical wisdom on building productive business relationships.
Steve has been an entrepreneur for over 20 years. Having owned two successful companies, he has learned what it takes to set yourself apart from the competition and develop strong client relationships. After selling his office technology company in 2004, Steve parlayed his personal passion for helping others into a fast-growing consulting practice.
Over the years, Steve has come to see that success is virtually guaranteed when you go out of your way to help people achieve what they want in life. The ripples that are caused by your actions are often returned to you in ways that you could never imagine.
In the course of this episode, Steve shares how to:
Grow deeper business relationships
Create new business opportunities
Avoid typical networking frustrations
Steve is an unusually humble entrepreneur with a heart for helping others. I think you'll find his approach to growing stronger relationships both uplifting and valuable to your business. Scroll down to the Podcast Player below and listen now!
Podcast Player:
There's a major trend that has been unfolding slowly but surely for years now. It's having a significant impact on self-employed professionals everywhere.
This trend is driven by an escalating corporate obsession. That is, an obsession with creating efficiencies through the use of technology, aggressive outsourcing and cyclical corporate downsizing.
As a result, more white collar professionals than ever have been forced to take the plunge and work for themselves. Many others have decided that job security is essentially dead. They're testing the waters and preparing to leave the corporate world and start a business of their own.
What's the impact of this trend on you and your professional services business or solo practice? You'll be seeing more and more new competitors pursuing your best prospects and clients. This is a situation that can't ignored.
The real challenge? You'll need to stand out among an ever growing number of professional service providers in your field or face increasing commoditization and decreasing profit.
My advice to you is heart-felt. If you're in this for the long run, commit now to continually growing your sales, marketing and business knowledge and skills.
Along those lines, I have some resources to recommend. Here are Amazon links four books that have been extremely helpful to me as a business owner:
Market Research – The New Business Road Test, by John Mullins
Some people will tell you that real entrepreneurs don't rely on market research; they just fly by the seat of their pants. Unless you have time and money to burn, ignore them. This is the best book I've read on the topic of market research, targeted to entrepreneurs.
Business Model – Business Model Generation, by Alexander Osterwalder
Your business model is how you bring value to the people you serve, while keeping your costs under control and staying profitable. There are a lot of wordy and confusing books written about this subject. But you won't need them if you buy this incredibly innovative and useful book.
Business Planning – The Plan-as-You-Go Business Plan, by Tim Berry
You could waste a lot of time writing a formal business plan. With that said, it's still important to think through the basic elements: what your goals are, why they're significant, and how and when you'll achieve them. I recommend the flexible, informal approach in this book to any independent professional.
Sales – Same Side Selling, by Ian Altman and Jack Quarles
If you sell professional services in the business-to-business space, then you know how challenging it is to engage prospective clients, gain their trust and prove that you're different from the competition. This book delivers a unique and powerful approach to selling that will bring ideal clients to your side of the table.
The ideas that all these authors share are innovative and results-oriented. Every independent professional can benefit by reading these outstanding books.
Of course, I realize you may want guidance that goes beyond these book recommendations. I would be happy to point you toward additional new business development approaches and high quality resources that I've come to trust as a business owner over the past 14 years. If that might help you — send me a confidential email at slahey@stephenlahey.com with some basic information on your business, the target market you serve, and your current challenges. I look forward to hearing from you!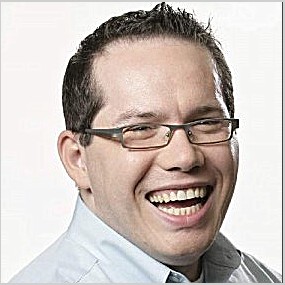 [Legacy post: Small Business Talent] With the many social media platforms available to us today, connecting with potential clients online should be easier than ever before. But how do you make those connections and build relationships that lead to new business?
My guest, Phil Gerbyshak, is here today to answer that question for you.  Phil is a well-known social media strategist. He's also a successful consultant, author and speaker who works with both corporate clients and small business owners — helping them to connect with customers online and grow their sales.
Before taking the leap to self-employment, Phil was a V.P. of information technology in the highly competitive financial services industry. Over the years, he delivered in-person and online technology training to more than 2500 networked financial services professionals across 70+ branch locations and numerous small offices and home offices.
Selling services in the business-to-business space is all about building relationships. Knowing how to use powerful social media tools to connect and deepen your relationships with customers is powerful.
Phil is on the podcast today to help you make connecting with customers easier and more productive. Don't miss his practical tips – scroll down to the Podcast Player and have a listen now!
Podcast Player: