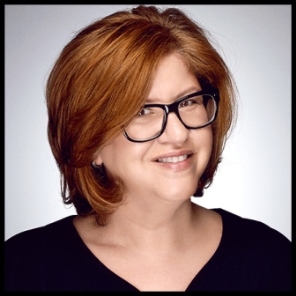 [Legacy post: Small Business Talent] Brynne Tillman, CEO of Social Sales Link, is my guest on the podcast today. Brynne is a national LinkedIn speaker, author and trainer. She's also a proud LinkedIn Sales Solutions Channel Partner, teaching individual entrepreneurs like us, and professionals from major companies including ARAMARK, TD Bank, IBM, and many others.
Brynne's company, Social Sales Link, teaches a new way of selling. It provides the link between the traditional sales training model and modern day social media and technology. Brynne's social media solutions for business owners, entrepreneurs, sales managers and sales teams fill the sales funnel with qualified leads, and also assist in researching prospects, industries and competitors — giving her clients the competitive edge they want.
Brynne's LinkedIn expertise is comprehensive. It includes developing key strategies to connect with prospects, creating an SEO profile so that you can be found, utilizing group members and discussions, creating a strong network of professionals, and developing LinkedIn marketing plans that drive business development and revenue growth.
If you want to get better prospecting and sales results from the time you invest in LinkedIn, then you'll find Brynne's approach to social selling both innovative and highly practical. Scroll down to the Podcast Player below and listen now!
Podcast Player: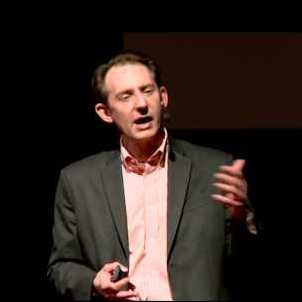 [Legacy post: Small Business Talent] The format and content for today's podcast episode is new. It's a candid conversation between friends about confronting the ethical and spiritual challenges of life as an entrepreneur.
My guest on the podcast, Mike Brown, is a former Fortune 500 vice president of marketing. He made the leap to self-employment about 5 years ago and now owns and operates The Brainzooming™ Group — a firm dedicated to helping companies to successfully identify and implement strategic and innovative ideas. Mike's clients include the MIT Center for Transportation & Logistics, the American Marketing Association, the PR Society of America, the CMO Summit, Frost & Sullivan MindXChange and TEDxWyandotte, to name just a few.
In my experience, many independent professionals hold themselves to high standards in business and life. As a result, feeling ethically and even spiritually challenged by situations they encounter is actually pretty common.
How can we navigate these types of challenges and continue to develop and grow as people and business owners? In a nutshell, that's what Mike and I discuss in this week's podcast episode. Scroll down to the Podcast Player below and listen-in now!
Podcast Player: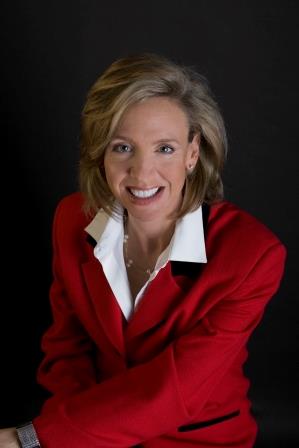 [Legacy post: Small Business Talent] My special guest on the podcast today is Meridith Elliott Powell.  We'll be discussing her latest book: Winning in the Trust & Value Economy: A Guide to Sales Success and Business Growth.
Meridith has a very interesting professional background.  She began her career in corporate sales and marketing and was eventually recruited to executive level positions in commercial banking and finance.  This combination of experiences gave her the breadth of knowledge needed to bring the numbers and the people side of business together.
About seven years ago, Meridith left the corporate world and launched her own firm.  During the recent economic downturn, Meridith coached her clients on how to take advantage of the changing economy resulting in more productivity, personal passion and profits.
Meridith's signature high-energy communication style and her ability to rapidly connect with people make her a sought after speaker, trainer, and business coach.  She's an active member of the National Speakers Association, the American Society of Training and Development, and Lessons in Leadership. After achieving her business coaching certification, Meridith also became gold master certified in strategic planning via the Haines Centre and the University of San Diego.  Lastly, Meridith increased her knowledge of communication styles, human behavior and their impact on professional relationships and organizational development by earning her master certification as a human behavior specialist.
Meridith's professional background and training allows her to support her clients in their efforts to use trust and value, not low price, as a competitive advantage in today's value-based economy. That's something that we can all benefit from. Scroll down to the Podcast Player now and listen to Meridith share her business building wisdom!
Podcast Player: