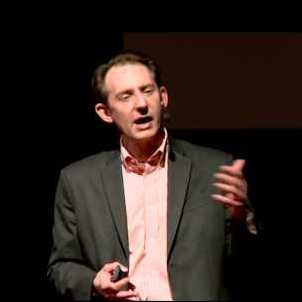 [Legacy post: Small Business Talent] The format and content for today's podcast episode is new. It's a candid conversation between friends about confronting the ethical and spiritual challenges of life as an entrepreneur.
My guest on the podcast, Mike Brown, is a former Fortune 500 vice president of marketing. He made the leap to self-employment about 5 years ago and now owns and operates The Brainzooming™ Group — a firm dedicated to helping companies to successfully identify and implement strategic and innovative ideas. Mike's clients include the MIT Center for Transportation & Logistics, the American Marketing Association, the PR Society of America, the CMO Summit, Frost & Sullivan MindXChange and TEDxWyandotte, to name just a few.
In my experience, many independent professionals hold themselves to high standards in business and life. As a result, feeling ethically and even spiritually challenged by situations they encounter is actually pretty common.
How can we navigate these types of challenges and continue to develop and grow as people and business owners? In a nutshell, that's what Mike and I discuss in this week's podcast episode. Scroll down to the Podcast Player below and listen-in now!
Podcast Player:
The conversation continues on social media. Click below to join in!