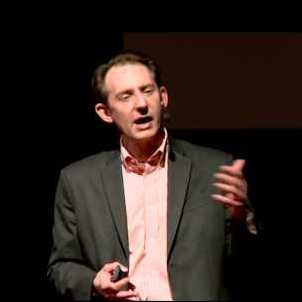 [Legacy post: Small Business Talent] The format and content for today's podcast episode is new. It's a candid conversation between friends about confronting the ethical and spiritual challenges of life as an entrepreneur.
My guest on the podcast, Mike Brown, is a former Fortune 500 vice president of marketing. He made the leap to self-employment about 5 years ago and now owns and operates The Brainzooming™ Group — a firm dedicated to helping companies to successfully identify and implement strategic and innovative ideas. Mike's clients include the MIT Center for Transportation & Logistics, the American Marketing Association, the PR Society of America, the CMO Summit, Frost & Sullivan MindXChange and TEDxWyandotte, to name just a few.
In my experience, many independent professionals hold themselves to high standards in business and life. As a result, feeling ethically and even spiritually challenged by situations they encounter is actually pretty common.
How can we navigate these types of challenges and continue to develop and grow as people and business owners? In a nutshell, that's what Mike and I discuss in this week's podcast episode. Scroll down to the Podcast Player below and listen-in now!
Podcast Player: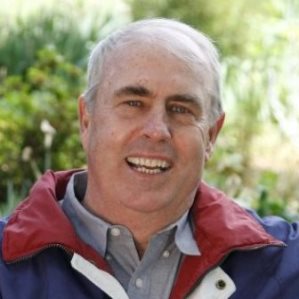 [Legacy post: Small Business Talent] My guest on the podcast today is August Turak. He's an accomplished entrepreneur and award winning author who now attributes much of his success to living and working alongside the Trappist monks of Mepkin Abbey. As a frequent monastic guest, he learned firsthand from the monks as they grew incredibly successful businesses.
Over the course of his career, August worked in sales and marketing for a number of major corporations. He held several leadership positions at MTV Networks, A&E Networks, and Bell Atlantic. He also ran his own successful software companies, Raleigh Group International and Elsinore Technologies, which he later sold.
August's essay, titled "Brother John", won the $100,000 grand prize in the John Templeton Foundation's Power of Purpose essay contest. He has also been featured in the Wall Street Journal, Fast Company, Selling Magazine, the New York Times, Business Week, and as a popular contributor at Forbes.com.
Today on the podcast, August shares his fascinating perspective on a number of topics, including:
Your business as a vehicle for personal development
The value of following your intuition in business and life
What "The Hero's Journey" means to your business
In this in-depth interview, August draws on his 30 years in business, and his unique personal journey. He also offers valuable resources to transform your business and your life — both in his bestselling book, Business Secrets of the Trappist Monks: One CEO's Quest for Meaning and Authenticity (published by Columbia Business School Publishing), and in his upcoming LIVE course, Movies, Monks, and Heroes: Finding Meaning and Success through Authenticity.
Are you ready to be challenged and inspired? Scroll down to the Podcast Player below and listen now!
Podcast Player: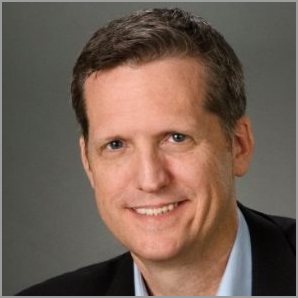 [Legacy post: Small Business Talent] My guest on the podcast today is Thom Singer. Thom has more than 23 years of sales and marketing experience with major firms such as RR Donnelley, Marsh Inc., and Wells Fargo.
Thom has been a self-employed speaker, trainer and consultant since 2005. He's a well-respected expert in branding, positioning and networking, and he has trained thousands of people, including entrepreneurs like us, in the art of building professional contacts that lead to increased business.
Thom is also the author of ten books on the power of positive business relationships, business development, entrepreneurship, and presentation skills. He speaks regularly at business and association conferences around the United States and beyond — and has presented to over 350 audiences during his career as a speaker.
Are you striving to build a deeper and more lasting base of referral and client relationships? If so, there is help. Don't miss the information that Thom is sharing with us today. Scroll on down to the Podcast Player below and have a listen now!
Podcast Player: