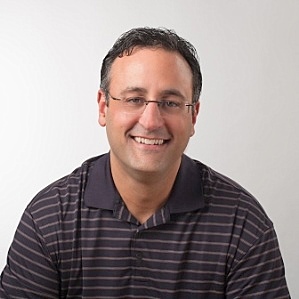 [Legacy post: Small Business Talent] Many solo professional service providers feel stuck. They know that they need an effective sales and marketing plan, but they just don't have the expertise or time to create it themselves.
Fortunately, my guest on the podcast is Vincent Messina of Otimo Sales and Marketing. His mission is helping professional service providers to achieve their goals and grow in a sustainable way using effective sales and marketing.
"Vin" brings over 20 years of experience as a licensed CPA, sales professional, marketer and business owner to today's conversation. The depth and breadth of his business knowledge is unusual, and I think that you'll find his take on new business development refreshing.
Vin and I discuss a number of sales and marketing topics in this episode, including:
Ways to use social media and blog posts as part of your prospecting strategy
How your "business roots" can impact your sales and marketing effectiveness
The importance of developing a marketing plan and a hyper-focused market niche
Marketing mistakes that all business owners must avoid, and what to do instead
Every professional service provider I know can benefit by improving their sales and marketing approach. If getting better new business development results matters to you and your firm, then you'll find this conversation interesting and valuable. Scroll down to the Podcast Player below and listen now!
Podcast Player:
I'm a business consultant, not a lawyer. I don't dole out legal advice. With that said, I do want to make you aware of a potentially costly legal threat — image copyright infringement.
First, here's a true story to give you some context. I know a business owner who launched a new website a few years ago. Incorporated in the design were several attractive stock images that were provided by a web developer with whom he had contracted to create the site. Recently, this same business owner received a rather bulky envelope from a law firm. It included a letter asserting that the rights of their client, a professional photographer, were being infringed. How so? The letter claimed that this business owner was using two of their clients' photos on his website without proper licensing. The law firm provided ample legal documentation on each photo and demanded that the images be removed and that a significant chunk of change be paid to settle the matter.
How did this business owner respond? Initially, he tried to get receipts from his web designer to prove that the images were properly licensed, but they had somehow disappeared. Then he spoke with his attorney. To make a long story short, he's a busy entrepreneur and didn't want to spend his time on this sort of thing and neglect his business, so he wrote a check for just over $1000 and settled.
Sadly, this scenario isn't all that unusual. According to these recent articles, and many others, the situation I described may be far more common than you think:
Getty Images Lawsuits: Enforcement Or Trolling? Fear Of Letters Dwindling, Stock-Photo Giant Hits Federal Courts
The $8,000 Mistake That All Bloggers Should Beware
Perhaps it's time to chat with your attorney if you think you might be at risk. As the old saying goes: "An ounce of prevention is worth a pound of cure."
Agree with my perspective on this issue? If you do, please consider sharing this post on social media using the icons below so others can benefit too. Thanks!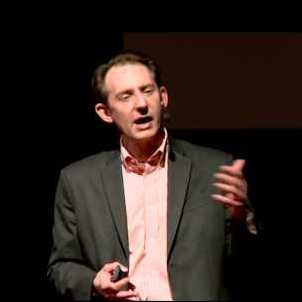 [Legacy post: Small Business Talent] The format and content for today's podcast episode is new. It's a candid conversation between friends about confronting the ethical and spiritual challenges of life as an entrepreneur.
My guest on the podcast, Mike Brown, is a former Fortune 500 vice president of marketing. He made the leap to self-employment about 5 years ago and now owns and operates The Brainzooming™ Group — a firm dedicated to helping companies to successfully identify and implement strategic and innovative ideas. Mike's clients include the MIT Center for Transportation & Logistics, the American Marketing Association, the PR Society of America, the CMO Summit, Frost & Sullivan MindXChange and TEDxWyandotte, to name just a few.
In my experience, many independent professionals hold themselves to high standards in business and life. As a result, feeling ethically and even spiritually challenged by situations they encounter is actually pretty common.
How can we navigate these types of challenges and continue to develop and grow as people and business owners? In a nutshell, that's what Mike and I discuss in this week's podcast episode. Scroll down to the Podcast Player below and listen-in now!
Podcast Player: