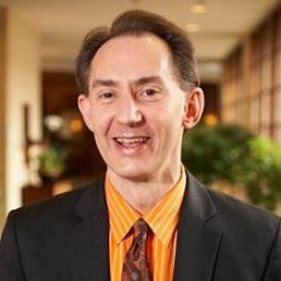 [Legacy post: Small Business Talent] My guest on the podcast today is here to shake things up a bit. Mike Brown of The Brainzooming™ Group is anything but a typical speaker or consultant.
For example, his recent TEDx talk was unlike any other that I've seen. He literally let the audience chart the course of his talk as it unfolded.
This was a bold and creative move. But that level of flexibility and customization is apparently the norm for Mike when he speaks these days.
His professional background: Mike Brown has been at the forefront of leading Fortune 500 culture change as a vice president of marketing, developing new approaches in research and simplified tools for innovation, strategic planning, and aligning sales, marketing and communications strategies. He's also won multiple awards for his strategic brand-building approach relating to NASCAR and conference event marketing.
Mike has been a frequent, repeat speaker for a variety of leading organizations. His clients include the MIT Center for Transportation & Logistics, the American Marketing Association, the PR Society of America, and the CMO Summit, to name just a few.
In this content-rich interview, Mike reveals how to customize your presentations — based on audience input — and stand out as a speaker! Scroll down to our Podcast Player now and have a listen.
Podcast Player: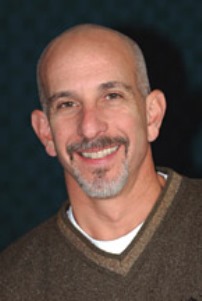 [Legacy post: Small Business Talent] Michael Katz makes me laugh, and I'm always impressed with the quality of his marketing advice. That's a pretty rare combination.
As Founder (and "Chief Penguin") of Blue Penguin Development, Michael coaches and consults with solo professionals. His specialty is showing them how to get clients easily and consistently, and without having to make a single cold call.
Since launching Blue Penguin in 2000, Michael has been quoted in The Wall Street Journal, The New York Times, Business Week Online, Bloomberg TV, The Boston Globe, The Boston Herald and other national and local media.
He's also the author of three books, and has published over 300 issues of The Likeable Expert Gazette, a weekly email newsletter with 7,000 passionate subscribers in over 40 countries around the world. (You can sign-up here.)
Michael has an MBA from Boston University and a BA in Psychology from McGill University in Montreal. He also has a second degree black belt in karate, a first degree black belt in parenting, and is a past winner of the New England Press Association award for Best Humor Columnist.
In this podcast episode, Michael Katz and I discuss:
Likeability as a key differentiator for professional service providers
Why polarization is essential to standing out from the competition
The role of humor in marketing (hint: for people with a sense of humor)
How to get the attention of your target audience more consistently
The often untapped marketing advantages of solo / micro businesses
Ready to attract more ideal clients? Scroll on down to our very "likeable" Podcast Player and have a listen!
Podcast Player: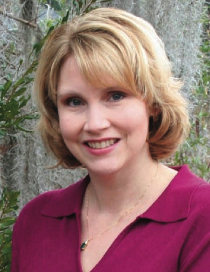 [Legacy post: Small Business Talent] How can you write marketing copy that sets you apart from your competition and moves your ideal clients to action?  That's the key challenge that my guest, Susan Gunelius, helps us to address in this episode of the podcast.
Some background: Susan has an impressive track record in marketing and business spanning 20+ years. As a corporate marketing leader, she directed the marketing efforts of some major organizations, such as the U.S. divisions of AT&T and HSBC Bank. Later, she became a successful entrepreneur, and an author writing ten business books.
Today, Susan is President and CEO of KeySplash Creative, Inc., a marketing communications firm based in Florida. KeySplash Creative has a reputation for providing outstanding content marketing, branding, copywriting, and social media marketing services. Her clients include large companies like Citibank and Cox Communications, and a select group of small business marketing clients around the world.
In this lively interview, Susan discusses her interesting approach to:
using hype-free copywriting to build trust
aligning your copy with your long-term strategy and goals
determining the right focus for your content
taking advantage of the compounding effect of blogging
narrowing your brand promise to stand out from the pack
building your email list
You'll want to have a pen handy for this content-rich episode. Scroll down to the Podcast Player below and listen now!
Podcast Player: