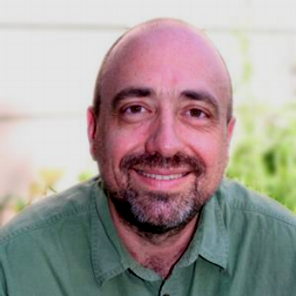 [Legacy post: Small Business Talent] Chris O'Byrne has had an unusual small business journey. He started his career as a chemical engineer. Years later, he became an entrepreneur and built a publishing company from the ground up.
Dissatisfied with the outdated traditional publishing model, Chris designed JETLAUNCH to help independent professionals like us create truly outstanding business books that establish us as top experts in our field. Over the years, Chris has worked with a number of well-known experts (including one of my former guests, Charlie Gilkey, author of The Small Business Lifecycle), helping them to successfully self-publish and market their books.
Chris has a passion for serving solo entrepreneurs, coaches, speakers, and consultants who want to grow their businesses. He understands the importance of helping you create a premium quality book — one that fits your business strategy and enables you to attract more of your ideal clients, more consistently.
Have you ever wondered what writing a book could do for you and your business? If so, you won't want to miss the practical insights and advice that Chris will be sharing with us today. Scroll down to the Podcast Player below and listen now!
Podcast Player: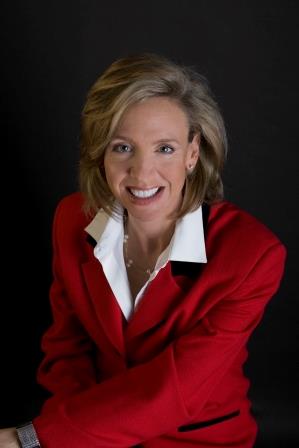 [Legacy post: Small Business Talent] My special guest on the podcast today is Meridith Elliott Powell.  We'll be discussing her latest book: Winning in the Trust & Value Economy: A Guide to Sales Success and Business Growth.
Meridith has a very interesting professional background.  She began her career in corporate sales and marketing and was eventually recruited to executive level positions in commercial banking and finance.  This combination of experiences gave her the breadth of knowledge needed to bring the numbers and the people side of business together.
About seven years ago, Meridith left the corporate world and launched her own firm.  During the recent economic downturn, Meridith coached her clients on how to take advantage of the changing economy resulting in more productivity, personal passion and profits.
Meridith's signature high-energy communication style and her ability to rapidly connect with people make her a sought after speaker, trainer, and business coach.  She's an active member of the National Speakers Association, the American Society of Training and Development, and Lessons in Leadership. After achieving her business coaching certification, Meridith also became gold master certified in strategic planning via the Haines Centre and the University of San Diego.  Lastly, Meridith increased her knowledge of communication styles, human behavior and their impact on professional relationships and organizational development by earning her master certification as a human behavior specialist.
Meridith's professional background and training allows her to support her clients in their efforts to use trust and value, not low price, as a competitive advantage in today's value-based economy. That's something that we can all benefit from. Scroll down to the Podcast Player now and listen to Meridith share her business building wisdom!
Podcast Player:
[Legacy post: Small Business Talent] By definition, successful innovation creates a fundamental, valuable improvement from the status quo. As entrepreneurs, the most important question is – how can we continually create more value from the perspective of our clients?
That's an innovation question that we all need to ask and answer on a regular basis. It's crucial to our long-term success.
As a self-employed professional, you answer to no one except your clients. In theory, you're free to innovate as you see fit. But, if you're anything like me, you often stick to the tried and true even when opportunities for meaningful innovation present themselves.
Why does this happen? We're busy. We're afraid of making mistakes. Change is hard. The list goes on and on.
But today I have good news for you courtesy of Mike Brown, founder of The Brainzooming™ Group. Mike has created a three-part video series to help you successfully identify and implement strategic, innovative ideas that will benefit your clients and your business.
By the way, Mike has an impressive professional background. He has been at the forefront of leading Fortune 500 culture change as a vice president of marketing, developing new approaches in research and simplified tools for innovation, strategic planning, and aligning sales, marketing and communications strategies. Mike has also won multiple awards for his strategic brand-building approach relating to NASCAR and conference event marketing.
In addition, Mike has been a frequent, repeat speaker for a variety of leading organizations. His clients include the MIT Center for Transportation & Logistics, the American Marketing Association, the PR Society of America, the CMO Summit, and TEDxWyandotte, to name just a few.
Today's concise video lesson (it runs just over 12 minutes) is Part 1 of the three-part 'Taking the NO Out of Innovation' series that I'll be posting to SmallBusinessTalent.com over a period of several weeks. Simply put, this content represents the most compelling information I've seen on practical innovation for small businesses and solo entrepreneurs.
Here are some of the topics that Mike covers for you in Part 1 of the 'Taking the NO Out of Innovation' series:
The role of introspection in harnessing your creative strengths
Why fielding ideas from diverse sources is essential to innovation
How to add structure to new possibilities and bring them to life
If you're serious about challenging your status quo, and creating more value through innovation, then you don't want to miss this valuable free content. Scroll up to the top of this post and watch Part 1 now!