Today's special guest, Charlie Gilkey, is a well-known speaker and advisor on small business growth and strategy. He's also the author of an Amazon bestseller: The Small Business Life Cycle: The No-Fluff Guide to Navigating the Five Stages of Small Business Growth.
As business owners, we've all had good ideas that never came to fruition.  Why? In business, ideas don't get done — but projects do.
Charlie has a passion for helping solos and small business owners to turn their best ideas into projects they can actually finish. The topic of our conversation today is his latest book, The Start Finishing Action Guide: 25 Exercises to Guide You from Idea to Done. 
In the course of this content-rich interview, Charlie reveals how to:
turn a compelling idea into a viable project
start your project strong and gain momentum
create a project road map to stay on track
use a two-step process to avoid getting stuck
complete your project in a way that makes future projects much easier
Isn't it time to turn your ideas worth doing into projects that you'll finish? If your answer is yes, then get ready to take some notes and enjoy this conversation with Charlie Gilkey. Scroll down to the Podcast Player and listen now!
(Prefer reading to listening? Click the "Transcript" link just below the player.)
Podcast Player: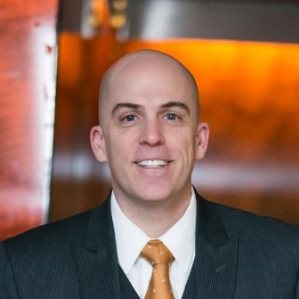 [Legacy post: Small Business Talent] Do you want to multiply the positive impact of your efforts in business and life? Well, you can and it won't require any gimmicks.
International speaker, author and entrepreneur, Anthony Iannarino, returns to the podcast today. He's here to help you become the highly productive person you've always wanted to be.
Anthony has certainly earned the right to speak about productivity and creating value. He's the President and Chief Sales officer for SOLUTIONS Staffing, a best-in-class regional staffing service based in Columbus, Ohio. Anthony is also the managing director of B2B Sales Coach & Consultancy and an adjunct faculty member at Capital University's School of Management and Leadership. His popular blog, The Sales Blog, combines bold, creative thinking and proven sales principles. In addition to blogging daily, Anthony publishes a podcast called In the Arena, and writes for Think Sales Magazine, Success Magazine, SalesForce.com and OWNER Magazine. Last but not least, Anthony is a well-respected speaker and sales trainer who is busy making his mark at high-profile events ranging from partnering with Chris Brogan on the topic of social media and sales to speaking at the popular Sales 2.0 Conferences.
Are you ready to get inspired and take your productivity to the next level? If so, get ready to take some notes! (Scroll down to the Podcast Player below and listen now.)
Podcast Player: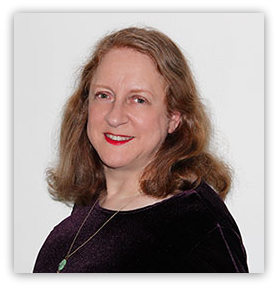 [Legacy post: Small Business Talent] So, are you looking a faster way to land new clients for your business? If you said yes, then you're going to enjoy this week's episode.
My guest on the podcast is Diana Schneidman. Today she unveils her new book: Real Skills, Real Income: A Proven Marketing System to Land Well-Paid Freelance and Consulting Work in 30 Days or Less.
(Special Bonus From Diana >> the Kindle version of her book will be available for FREE on Amazon from Thursday, June 5th, through Monday, June 9th!)
The advice and guidance in Diana's book is based on her many years of experience as a self-employed professional. For example, Diana has worked as freelance writer and researcher specializing in the asset management and insurance industries since 1991. In addition, she has owned and operated her own publishing and small business coaching practice since 2008.
I find Diana's realistic, practical approach to sales and marketing very refreshing, and I know you will, too. Scroll down to the Podcast Player below and listen now!
Podcast Player: