Too many business owners are challenged by flatlining revenue and the stress that goes with that. David Shriner-Cahn is on the podcast today to help hard-working solo entrepreneurs attack and solve these types of problems.
David founded his firm, TEND Strategic Partners, in 2006. Through his unique approach to consulting, David creates strategies to solve small business problems and drive growth. By the way, unlike most business consultants he doesn't just hand off recommendations, he personally implements the necessary changes with his clients.
David is also the host of Smashing The Plateau, a podcast for business owners who are determined to break through their current limitations. No matter how successful you might be today, there's probably at least one area where external or internal roadblocks are keeping you from fully achieving your goals.
Beyond his many years of experience helping business owners to break through roadblocks, David's background includes eight years in the corporate world as a chemical engineer, and over 20 years as a CEO, COO, CFO in the non-profit world. His C-level experience and executive maturity makes him a rare find among small business consultants.
Are you looking to break out of a plateau or achieve sales and marketing goals that seem unattainable? If so, then you don't want to miss the wisdom that David shares in today's interview. Scroll down to the Podcast Player and listen now!
(Prefer to read instead? Click on the "Transcript" link at the bottom of the player.)
Podcast Player:
Today's special guest, Charlie Gilkey, is a well-known speaker and advisor on small business growth and strategy. He's also the author of an Amazon bestseller: The Small Business Life Cycle: The No-Fluff Guide to Navigating the Five Stages of Small Business Growth.
As business owners, we've all had good ideas that never came to fruition.  Why? In business, ideas don't get done — but projects do.
Charlie has a passion for helping solos and small business owners to turn their best ideas into projects they can actually finish. The topic of our conversation today is his latest book, The Start Finishing Action Guide: 25 Exercises to Guide You from Idea to Done (subscribe by email at ProductiveFlourishing.com to get your free copy).
In the course of this content-rich interview, Charlie reveals how to:
turn a compelling idea into a viable project
start your project strong and gain momentum
create a project road map to stay on track
use a two-step process to avoid getting stuck
complete your project in a way that makes future projects much easier
Isn't it time to turn your ideas worth doing into projects that you'll finish? If your answer is yes, then get ready to take some notes and enjoy this conversation with Charlie Gilkey. Scroll down to the Podcast Player and listen now!
(Prefer reading to listening? Click the "Transcript" link just below the player.)
Podcast Player: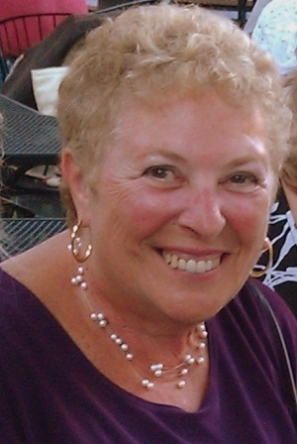 [Legacy post: Small Business Talent] My guest on the podcast today, Paulette Ensign, had no idea she would sell over a million copies of her 16-page booklet, 110 Ideas for Organizing Your Business Life, (without spending a penny on advertising) when she wrote it in 1991.
Paulette has been monetizing her content, and that of her clients, for decades now. In the process, she has used radio and TV shows, teleseminars, speaking, in-flight audio programming and much more to leverage her promotional efforts and generate more revenue.
Paulette has also had hundreds of articles published by and about her, and has contributed to more than a dozen books on publishing, business, personal growth, and marketing. As Founder and Chief Visionary of TipsBooklets.com, she has more than 30 years of experience working with solo entrepreneurs, small business owners, corporations, and professional associations in numerous industries worldwide.
If you're like most solo professionals, you've probably been creating content and social media posts with the hope of generating more leads and sales. Today, Paulette is here to share an approach to monetizing your content that's different than the typical B2B marketing advice we've all heard. Scroll down to the Podcast Player below and listen now!
Podcast Player: