Too many business owners are challenged by flatlining revenue and the stress that goes with that. David Shriner-Cahn is on the podcast today to help hard-working solo entrepreneurs attack and solve these types of problems.
David founded his firm, TEND Strategic Partners, in 2006. Through his unique approach to consulting, David creates strategies to solve small business problems and drive growth. By the way, unlike most business consultants he doesn't just hand off recommendations, he personally implements the necessary changes with his clients.
David is also the host of Smashing The Plateau, a podcast for business owners who are determined to break through their current limitations. No matter how successful you might be today, there's probably at least one area where external or internal roadblocks are keeping you from fully achieving your goals.
Beyond his many years of experience helping business owners to break through roadblocks, David's background includes eight years in the corporate world as a chemical engineer, and over 20 years as a CEO, COO, CFO in the non-profit world. His C-level experience and executive maturity makes him a rare find among small business consultants.
Are you looking to break out of a plateau or achieve sales and marketing goals that seem unattainable? If so, then you don't want to miss the wisdom that David shares in today's interview. Scroll down to the Podcast Player and listen now!
(Prefer to read instead? Click on the "Transcript" link at the bottom of the player.)
Podcast Player:
Are you tired of gurus pitching you their marketing blueprint miracle programs? This type of marketing program is sold in a generic format that makes adapting it to your unique needs difficult, at best.
My advice? Forget about that "marketing blueprint" nonsense. A one-size-fits-all program won't work. Attracting and acquiring more of the right clients for you is possible, but you'll need to create a strategy that is laser-focused on your ideal clients and tailored to your signature talents.
To succeed, you must develop a deep understanding of your ideal client and the value you can deliver to them. Only then can you create a value proposition and a sales and marketing strategy that helps you generate the right business on a consistent basis.
As a solo professional, you are your business. You need to operate from a position of strength and resiliency in order to thrive long-term. It's time to run your business in a way that works with — not against — who you really are as a professional.
You need an understanding of how your values, your personality and work style naturally compliment and support the needs of your ideal clients. By looking beyond the current limits of how you see yourself and your business, you can begin to uncover the specific ways you can find and serve your ideal clients.
Combine that kind of clarity with a strategy that fits your unique business and goals – and you'll find that attracting and acquiring the right clients isn't so hard. Believe it or not, it can actually be fun and exciting!
If you want both more and better clients, then I'd like to help. We can start to uncover the personalized solutions you're seeking in a complimentary 20-minute consultation (by phone or Skype). I'll listen carefully to understand your current situation, discuss how my personalized approach relates to your business challenges, and answer any questions you have along the way.
Ready for some fresh ideas for your business? Click the green button below and schedule your FREE 20-minute consultation with me. I look forward to speaking with you!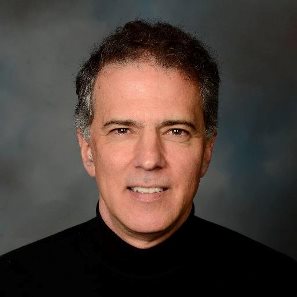 [Legacy post: Small Business Talent] Today I'm pleased to welcome Mike Lehr back to the podcast. For over 20 years now, Mike has been a trainer, writer, HR advisor and consultant helping people to become better influencers and problem solvers.
Mike is also a published author. In 2005, he wrote The Feminine Influence in Business, a book on how to employ non-traditional and intuitive approaches to influence others and solve problems.
As the President and founder of Omega Z Advisors, Mike specializes in the practical application of intuition in the areas of influence and business problem solving. Mike's methods have been thoroughly tested and honed in chaos of the real business world — that's why his approach to problem solving is so effective.
In this fascinating interview, Mike covers a number of topics, including:
Why our biases prevent us from seeing problems and solutions clearly
How defining the target problem is like defining the scope of a project
The #1 obstacle to solving your most important business problems
How to create a problem solving process that fits your business
Ready to solve the problems that stand in the way of making your business better in 2015? Scroll down to the Podcast Player below and get ready to take some notes!
Podcast Player: