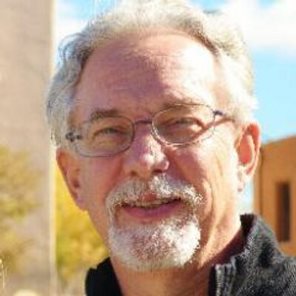 [Legacy post: Small Business Talent] Do you want more high quality referrals? Most solo professionals would say yes — with enthusiasm!
Today an expert on the topic of referral marketing joins me on the podcast. My guest, Jim McCraigh, has been a business consultant, author, speaker and mentor for more than 27 years now.
Jim launched his first business in 1987. Before that, he worked as a director of marketing for The Sleeter Group, a well-known national seminar and consulting company, and as a vice president of marketing for The One Page Business Plan Company, a firm with over 500 consultants worldwide.
Jim is also an experienced teacher. Over the years, he has presented over 250 seminars, workshops and webinars. He has been a guest business lecturer at the University of California, Ohlone College, Redwood College and John F. Kennedy University.
As a self-published author, Jim has written a number of books on marketing, including — How to Write Words That Sell; How to Find More Customers and Clients with Webinars, Seminars and Workshops; and 17 Unconventional Ways to Attract More Clients.
It's obvious that Jim is a seasoned marketing expert with a lot of wisdom to share. I know you'll find his approach to getting more high quality referrals practical and refreshing. Scroll down to the Podcast Player and listen now!
Podcast Player: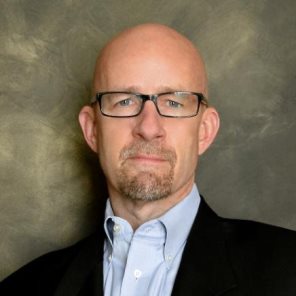 [Legacy post: Small Business Talent] My guest on the podcast today is Randy Riemersma. Randy and his company, Span the Chasm, have a compelling mission – helping solos and small firms to drive sustainable sales growth.
Randy has been an entrepreneur for over 10 years now. Before founding his own B2B sales training and consulting firm, he spent 28 years in sales management and training roles.
Randy helps his clients to get results by staying focused on the right activities and success metrics. The innovative sales approach he teaches leads to "yes" or "no" quickly while eliminating frustrating "maybe" responses.
Randy helps his clients improve across a full spectrum of business-to-business selling activities. From Market Penetration Strategy to Sales Process and Execution Training – he teaches solo professionals and small firms how to generate more revenue and create lasting success.
Simply put, if you're ready to take your sales process and results to the next level, then you don't want to miss this interview. Scroll down to the Podcast Player below and listen now!
Podcast Player: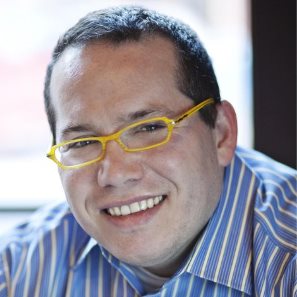 [Legacy post: Small Business Talent] Phil Gerbyshak is my guest on the podcast today. Phil is a well-known social media consultant, author and speaker.
First, a little background on Phil. He spent his early career in financial services sales. Later, he worked as a financial planner until his passion for technology led him to teach others in his firm how to leverage software, email, and the power of the Internet to become more efficient, productive and profitable.
Phil ultimately became the vice president of information technology for his company. In that role, he delivered in-person and online technology training to more than 2500 networked financial services professionals across 70+ branch locations and numerous small offices and home offices.
In 2010, Phil made the leap to self-employment and founded a social media marketing agency. Now, as the Director of Social Strategy for Actiance®, he works with clients around the world helping them to connect with customers online and grow their sales.
In today's interview, Phil shares valuable insights and tips on:
How using a paid LinkedIn account can benefit your business
The power of the LinkedIn publishing platform and ad programs
Why advertising on Twitter might be a waste of time and money
The importance of combining email and social media marketing
So, are you ready for some expert advice on developing your social media strategy, building stronger relationships and winning more clients? If you said yes, then this interview is for you. Scroll down to the Podcast Player below and listen now!
Podcast Player: