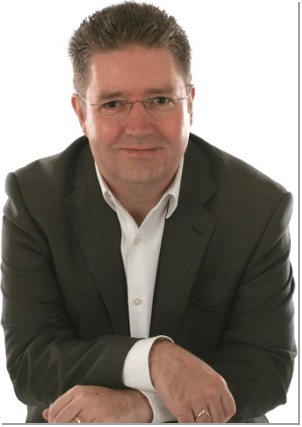 [Legacy post: Small Business Talent] All the way from the United Kingdom, my guest on the podcast today is Ian Brodie!
Ian has an impressive professional background. In 1994, he earned his MBA from Manchester Business School. Over the course of the next 13 years, he worked for a number of top consulting firms, including the mighty Capgemini (a firm with a presence in forty-plus countries throughout the world). Six years ago, he founded his own company, The Rainmaker Academy.
Ian has a clear and compelling mission for his firm – helping solo professionals and small professional service firms to escape from being the "best kept secret" in their field and win the clients, recognition and rewards that they deserve. (Want to sample some of Ian's best advice at no cost to you? >> Follow this link and get FREE access to several of his helpful tutorials now.)
Over the past 6 years, Ian has provided training and coaching to a variety of consultants, accountants, lawyers, architects, and other professional service firms around the world. In this content-rich interview, he shares insights that quite literally have the potential to transform your business life. Scroll down to the Podcast Player below and enjoy! 
Podcast Player: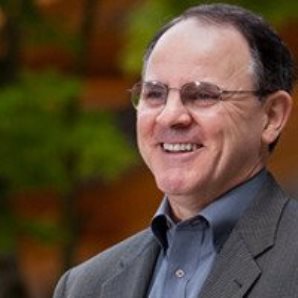 [Legacy post: Small Business Talent] Author and top consultant, Michael McLaughlin, joins me on the podcast today.
Michael is the founder of MindShare Consulting. His firm helps independent consultants and other professional service providers to create innovative strategies to reach more clients, land profitable work, and build resilient businesses.
Michael is also the author of Winning the Professional Services Sale : Unconventional Strategies to Reach More Clients, Land Profitable Work, and Maintain Your Sanity. This uniquely practical book offers new strategies to help independent professionals like us to more consistently identify, qualify, and close the sale with ideal clients.
Before founding MindShare Consulting in 2006, Michael was a partner with Deloitte Consulting, where he spent more than twenty years managing consulting projects, developing lasting client relationships, and building profitable consulting practices. Over the years, he worked extensively with clients, ranging from start-ups to Fortune 100 companies.
Michael has coached hundreds of professionals on how to create an effective market presence, deliver profitable work, and build a foundation for long-term success. If you provide business-to-business services, then I'm confident you'll find the information that he reveals in this interview very useful. (The Podcast Player is waiting below – scroll down and have a listen now!)
Podcast Player: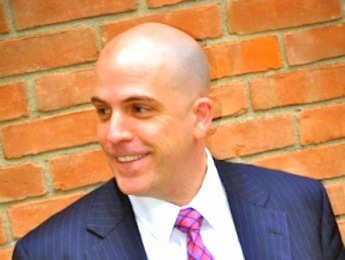 [Legacy post: Small Business Talent] Anthony Iannarino is on the podcast! His outstanding blog, The Sales Blog, combines bold, creative thinking and proven sales principles. (By the way, it's one of the few blogs that I read each and every day. I highly recommend subscribing.)
In addition to blogging daily, Anthony publishes a podcast called In the Arena, and writes for Think Sales Magazine and Success Magazine. He's also the managing director of B2B Sales Coach & Consultancy and an adjunct faculty member at Capital University's School of Management and Leadership.
Last but not least, Anthony is a well-respected speaker and sales trainer who is busy making his mark at high-profile events ranging from partnering with Chris Brogan on the topic of social media and sales to speaking at the Sales 2.0 Conference in Boston.
As a self-employed professional, you know that an effective sales process is at the heart of every healthy business. I invite you to scroll down now and get some great sales advice from a seasoned expert — the Podcast Player is waiting!
Podcast Player: