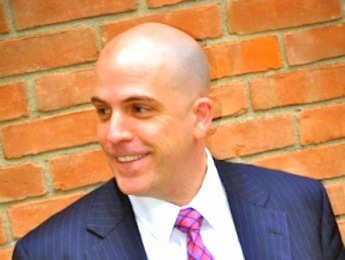 [Legacy post: Small Business Talent] Anthony Iannarino is on the podcast! His outstanding blog, The Sales Blog, combines bold, creative thinking and proven sales principles. (By the way, it's one of the few blogs that I read each and every day. I highly recommend subscribing.)
In addition to blogging daily, Anthony publishes a podcast called In the Arena, and writes for Think Sales Magazine and Success Magazine. He's also the managing director of B2B Sales Coach & Consultancy and an adjunct faculty member at Capital University's School of Management and Leadership.
Last but not least, Anthony is a well-respected speaker and sales trainer who is busy making his mark at high-profile events ranging from partnering with Chris Brogan on the topic of social media and sales to speaking at the Sales 2.0 Conference in Boston.
As a self-employed professional, you know that an effective sales process is at the heart of every healthy business. I invite you to scroll down now and get some great sales advice from a seasoned expert — the Podcast Player is waiting!
Podcast Player:
The conversation continues on social media. Click below to join in!