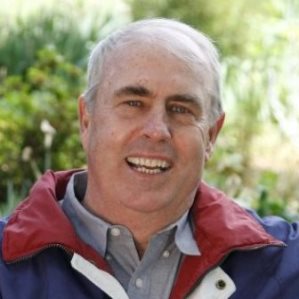 [Legacy post: Small Business Talent] My guest on the podcast today is August Turak. He's an accomplished entrepreneur and award winning author who now attributes much of his success to living and working alongside the Trappist monks of Mepkin Abbey. As a frequent monastic guest, he learned firsthand from the monks as they grew incredibly successful businesses.
Over the course of his career, August worked in sales and marketing for a number of major corporations. He held several leadership positions at MTV Networks, A&E Networks, and Bell Atlantic. He also ran his own successful software companies, Raleigh Group International and Elsinore Technologies, which he later sold.
August's essay, titled "Brother John", won the $100,000 grand prize in the John Templeton Foundation's Power of Purpose essay contest. He has also been featured in the Wall Street Journal, Fast Company, Selling Magazine, the New York Times, Business Week, and as a popular contributor at Forbes.com.
Today on the podcast, August shares his fascinating perspective on a number of topics, including:
Your business as a vehicle for personal development
The value of following your intuition in business and life
What "The Hero's Journey" means to your business
In this in-depth interview, August draws on his 30 years in business, and his unique personal journey. He also offers valuable resources to transform your business and your life — both in his bestselling book, Business Secrets of the Trappist Monks: One CEO's Quest for Meaning and Authenticity (published by Columbia Business School Publishing), and in his upcoming LIVE course, Movies, Monks, and Heroes: Finding Meaning and Success through Authenticity.
Are you ready to be challenged and inspired? Scroll down to the Podcast Player below and listen now!
Podcast Player: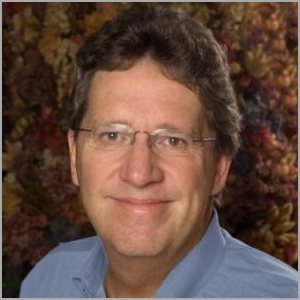 [Legacy post: Small Business Talent] Today my guest on the podcast is author / entrepreneur, Bob Rickert. Bob has been selling professional services in the B2B space for over 30 years now.
In 1999, after more than 15 years of, as he says, "selling like all of my competitors," Bob achieved a breakthrough. It was an epiphany that changed everything for him and his customers. He realized that to reap the greatest rewards from selling, he had help his customers to achieve their ultimate goal — greater profitability.
What happened when Bob implemented this powerful idea? He was able to attain a level of sales and business success beyond his wildest dreams. (Today on the podcast he'll share how he did it.)
Bob wrote his book, Profit Heroes: Breakthrough Strategies for Winning Customers and Building Profits, to help entrepreneurs and companies to win new business with the power of profit impact. If that sounds like a worthy goal for your business, then don't miss this content-rich interview. Scroll down to the Podcast Player below and listen now!
Podcast Player:
[Legacy post: Small Business Talent] By definition, successful innovation creates a fundamental, valuable improvement from the status quo. As entrepreneurs, the most important question is – how can we continually create more value from the perspective of our clients?
That's an innovation question that we all need to ask and answer on a regular basis. It's crucial to our long-term success.
As a self-employed professional, you answer to no one except your clients. In theory, you're free to innovate as you see fit. But, if you're anything like me, you often stick to the tried and true even when opportunities for meaningful innovation present themselves.
Why does this happen? We're busy. We're afraid of making mistakes. Change is hard. The list goes on and on.
But today I have good news for you courtesy of Mike Brown, founder of The Brainzooming™ Group. Mike has created a three-part video series to help you successfully identify and implement strategic, innovative ideas that will benefit your clients and your business.
By the way, Mike has an impressive professional background. He has been at the forefront of leading Fortune 500 culture change as a vice president of marketing, developing new approaches in research and simplified tools for innovation, strategic planning, and aligning sales, marketing and communications strategies. Mike has also won multiple awards for his strategic brand-building approach relating to NASCAR and conference event marketing.
In addition, Mike has been a frequent, repeat speaker for a variety of leading organizations. His clients include the MIT Center for Transportation & Logistics, the American Marketing Association, the PR Society of America, the CMO Summit, and TEDxWyandotte, to name just a few.
Today's concise video lesson (it runs just over 12 minutes) is Part 1 of the three-part 'Taking the NO Out of Innovation' series that I'll be posting to SmallBusinessTalent.com over a period of several weeks. Simply put, this content represents the most compelling information I've seen on practical innovation for small businesses and solo entrepreneurs.
Here are some of the topics that Mike covers for you in Part 1 of the 'Taking the NO Out of Innovation' series:
The role of introspection in harnessing your creative strengths
Why fielding ideas from diverse sources is essential to innovation
How to add structure to new possibilities and bring them to life
If you're serious about challenging your status quo, and creating more value through innovation, then you don't want to miss this valuable free content. Scroll up to the top of this post and watch Part 1 now!