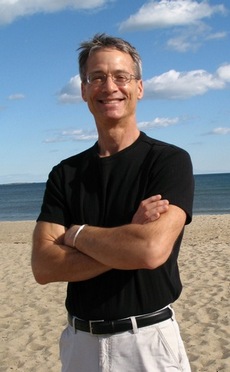 [Legacy post: Small Business Talent] David Lee is my guest on the podcast today. David is a seasoned self-employed professional with some powerful advice to share on how you can conquer your fear of public speaking.
More than that, David is here to help you move prospects and clients to action with your presentations. After all, that's what effective public speaking is all about.
David has been a consultant, speaker, coach and corporate trainer since 1995. He's an internationally recognized authority on optimizing employee performance, and in that capacity he's served a variety of organizations, including large international companies, like Accenture and Unum Life Insurance; government agencies, such as the U.S. Department of Health & Human Services; and educational institutions, including Southern New Hampshire University, and others.
David has authored nearly 100 articles and book chapters on employee performance that have been published in trade journals and books in the United States, Europe, Asia, and Australia. He's also the author of Powerful Storytelling Techniques, published by ASTD Press.  This results-oriented book is based on his 20 years of experience with storytelling in business and a variety of other settings.
The practical speaking techniques that David teaches are tailor made for people like us who sell services in the business-to-business space. My advice? Scroll down to the Podcast Player and get ready to take some notes!
(Bonus >> visit Davids' special listener resources page.)
Podcast Player: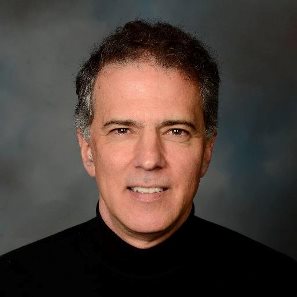 [Legacy post: Small Business Talent] Today I'm pleased to welcome Mike Lehr back to the podcast. For over 20 years now, Mike has been a trainer, writer, HR advisor and consultant helping people to become better influencers and problem solvers.
Mike is also a published author. In 2005, he wrote The Feminine Influence in Business, a book on how to employ non-traditional and intuitive approaches to influence others and solve problems.
As the President and founder of Omega Z Advisors, Mike specializes in the practical application of intuition in the areas of influence and business problem solving. Mike's methods have been thoroughly tested and honed in chaos of the real business world — that's why his approach to problem solving is so effective.
In this fascinating interview, Mike covers a number of topics, including:
Why our biases prevent us from seeing problems and solutions clearly
How defining the target problem is like defining the scope of a project
The #1 obstacle to solving your most important business problems
How to create a problem solving process that fits your business
Ready to solve the problems that stand in the way of making your business better in 2015? Scroll down to the Podcast Player below and get ready to take some notes!
Podcast Player:
About a week ago, I started seeing posts related to the third anniversary of Steve Jobs' death. It's obvious that many think of Steve Jobs as a role model. Others disagree, pointing out that he was a self-described workaholic and often treated people poorly.
I believe that while professional achievements can be impressive our success isn't primarily about business. It's more about who we become in the process of reaching worthy goals. How do we treat ourselves and others? How do we invest our time and money? I also think that understanding the choices we make and the value system driving them helps us to grasp who we really are as people.
Making an effort to become more aware of my value system, my behavior, and the impact I have on other people was the start of taking full responsibility for my life. For me, it was the beginning of becoming a more mature man. I'm still a work in progress, but I am making strides.
You're still reading, so I'm guessing that personal growth matters to you, too. In the long-run, this may be a more important advantage than you know. With that in mind, here are a couple of books on values clarification that I've found really helpful. Click on the Amazon links below and have a look:
I hope you'll decide to do some reading, further clarify your highest values, and then assess how well you're living them. This kind of awareness is a great foundation for growth in life and business.