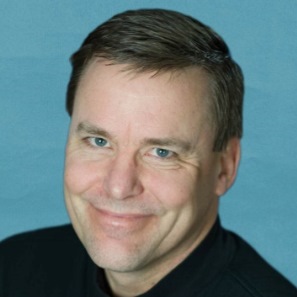 [Legacy post: Small Business Talent] Most independent professionals would love nothing better than to build a business around their core strengths. That's why I asked an expert on this subject to join me on the podcast today for an in-depth interview.
My guest is Steve Woodruff. Steve specializes in helping solo professionals and business owners to discover their "core fit" in a specific marketplace. His unique approach is called "Clarity Therapy". Why? Because it's like working with a psychologist and a branding agency rolled into one.
Step-by-step, Steve helps his clients to unpack what they and their business are really all about. This includes getting clear about a number of elements, including your Company DNA, Key Offering, Market, Story, Message and Analogy.
Isn't it time to take a fresh look at yourself and your work? If you said yes (or even maybe), then you'll find this interview very interesting. Scroll down to the Podcast Player now and have a listen!
Podcast Player: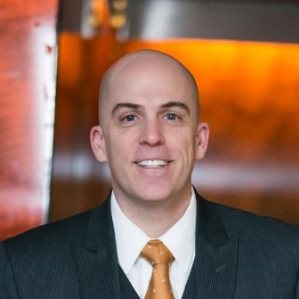 [Legacy post: Small Business Talent] Do you want to multiply the positive impact of your efforts in business and life? Well, you can and it won't require any gimmicks.
International speaker, author and entrepreneur, Anthony Iannarino, returns to the podcast today. He's here to help you become the highly productive person you've always wanted to be.
Anthony has certainly earned the right to speak about productivity and creating value. He's the President and Chief Sales officer for SOLUTIONS Staffing, a best-in-class regional staffing service based in Columbus, Ohio. Anthony is also the managing director of B2B Sales Coach & Consultancy and an adjunct faculty member at Capital University's School of Management and Leadership. His popular blog, The Sales Blog, combines bold, creative thinking and proven sales principles. In addition to blogging daily, Anthony publishes a podcast called In the Arena, and writes for Think Sales Magazine, Success Magazine, SalesForce.com and OWNER Magazine. Last but not least, Anthony is a well-respected speaker and sales trainer who is busy making his mark at high-profile events ranging from partnering with Chris Brogan on the topic of social media and sales to speaking at the popular Sales 2.0 Conferences.
Are you ready to get inspired and take your productivity to the next level? If so, get ready to take some notes! (Scroll down to the Podcast Player below and listen now.)
Podcast Player:
Late in the summer of 2000 — I made my leap to self-employment. Just for fun, today I'm sharing 14 lessons that I've learned over the past 14 years:
Studying human nature leads to a lot of useful insights.
As usual, Benjamin Franklin was right: "An investment in knowledge pays the best interest."
Doing business with people whose values you admire is uplifting.
Doing business with people you don't respect is never worth it.
If you're wrong, take full responsibility and apologize immediately.
If you're right, making the other person feel wrong is counterproductive.
Developing a sales process that compliments your strengths is smart.
Accurately grasping the wants and needs of your customers is essential.
Marketing triggers sales conversations, but it seldom replaces them.
Making other people feel important improves relationships.
Making other people feel unimportant creates resentment.
An appreciation for humor makes business and life a lot more fun.
The art of enjoying your daily challenges is well worth mastering.
The years will fly by quickly. You're here for a short time, act accordingly.
Did you find any of these thoughts meaningful to you and your situation? If so, please consider sharing this post on social media using the icons below, thanks!