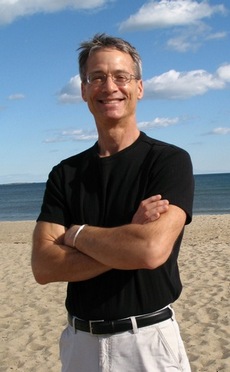 [Legacy post: Small Business Talent] David Lee is my guest on the podcast today. David is a seasoned self-employed professional with some powerful advice to share on how you can conquer your fear of public speaking.
More than that, David is here to help you move prospects and clients to action with your presentations. After all, that's what effective public speaking is all about.
David has been a consultant, speaker, coach and corporate trainer since 1995. He's an internationally recognized authority on optimizing employee performance, and in that capacity he's served a variety of organizations, including large international companies, like Accenture and Unum Life Insurance; government agencies, such as the U.S. Department of Health & Human Services; and educational institutions, including Southern New Hampshire University, and others.
David has authored nearly 100 articles and book chapters on employee performance that have been published in trade journals and books in the United States, Europe, Asia, and Australia. He's also the author of Powerful Storytelling Techniques, published by ASTD Press.  This results-oriented book is based on his 20 years of experience with storytelling in business and a variety of other settings.
The practical speaking techniques that David teaches are tailor made for people like us who sell services in the business-to-business space. My advice? Scroll down to the Podcast Player and get ready to take some notes!
(Bonus >> visit Davids' special listener resources page.)
Podcast Player:
If you've been self-employed for a few years, then you know how beneficial it is to acquire the right clients. You probably also know what it's like when you make the mistake of working with the wrong ones.
Trying to serve clients who just aren't a match for you is a painful drain on your time and energy. Make the mistake of taking on too many of them and they'll devour your productivity and profits – like hungry zombies on a brain binge.
The good news? You're self-employed. That's right, you can simply choose not to work with zombie clients.
Here's my personal approach to identifying and eliminating the zombies. If any of the following issues apply to a client (or a prospective client), then I know I need to move on:
Z – Zero urgency about the need for growth. My services are all about helping clients to grow their sales and profits, so a lack of urgency on their part is a deal killer.
O – Opportunities requiring change are considered too risky. If a business owner clings firmly to the status quo, then they're not going to make the changes required to take advantage of new growth opportunities.
M – Making excuses for poor performance. Business owners who don't take responsibility for their failures and learn from them will never be successful long-term. There's nothing I can do for them.
B – Betting on word-of-mouth alone for new business. Betting isn't a substitute for working a plan. Proactive people will embrace the new business development strategies I teach. Gamblers probably won't.
I – Interest in learning new skills is low. As self-employed professionals, nothing gets much better unless we do. I can't help someone if they're looking for better results without improving their approach.
E – Extreme price sensitivity. You know the old saying – "You get what you pay for." Well, it's true.
Weeding out the zombies isn't always easy, and the approach you take will need to fit you and your unique situation. But learning to do this well can help you protect your productivity, profitability, and possibly your sanity.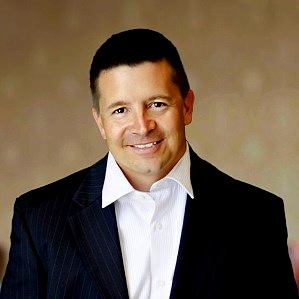 [Legacy post: Small Business Talent] Steve Harper is the author of a new book: The Ripple Effect: Maximizing The Power of Relationships For Your Life and Business. I'm fortunate to have Steve join me on the podcast today to share his practical wisdom on building productive business relationships.
Steve has been an entrepreneur for over 20 years. Having owned two successful companies, he has learned what it takes to set yourself apart from the competition and develop strong client relationships. After selling his office technology company in 2004, Steve parlayed his personal passion for helping others into a fast-growing consulting practice.
Over the years, Steve has come to see that success is virtually guaranteed when you go out of your way to help people achieve what they want in life. The ripples that are caused by your actions are often returned to you in ways that you could never imagine.
In the course of this episode, Steve shares how to:
Grow deeper business relationships
Create new business opportunities
Avoid typical networking frustrations
Steve is an unusually humble entrepreneur with a heart for helping others. I think you'll find his approach to growing stronger relationships both uplifting and valuable to your business. Scroll down to the Podcast Player below and listen now!
Podcast Player: