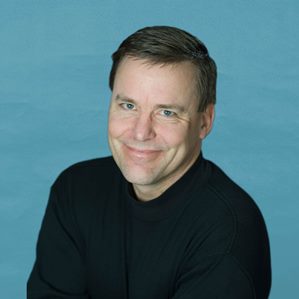 [Legacy post: Small Business Talent] Most of the successful solopreneurs I know bring a sense of higher purpose to their work. They're not just earning a living, they're on a mission to improve their clients' business life and make the world a little better.
Of course, learning how to create and communicate a business value mission that attracts your ideal clients is challenging. That's why I asked an expert on this subject to join us today.
My guest, Steve Woodruff, specializes in helping business owners to find their core fit and communicate what he calls their business value mission in a specific marketplace.  His fascinating approach is called clarity therapy.  Why?  Because it's like working with a psychologist and a branding agency all rolled into one.
Ready to start attracting more of your ideal clients? If so, then you're going to find Steve Woodruff's insights and advice uniquely valuable. Scroll down to the Podcast Player below and listen now.
Podcast Player: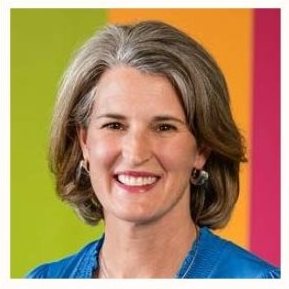 [Legacy post: Small Business Talent] My guest on the podcast today is Emily Brackett. Emily is the founder and president of Visible Logic.
Emily and her team work across all media, including web sites, logos, and print materials. Serving a wide range of organizations, from small businesses to non-profits, they specialize in helping their clients to build cohesive, consistent brand identities.
In addition to her expertise in design, Emily is a seasoned content marketer. She has used a variety of powerful content marketing strategies to grow her own firm and those of her clients over the past 13+ years.
As solo entrepreneurs, we all need to create and promote content that establishes our credibility and builds trust with prospective clients. Emily joins us on the podcast today to make content marketing easier and more productive. Scroll down to the Podcast Player and listen-in now!
Podcast Player:
I'm a business consultant, not a lawyer. I don't dole out legal advice. With that said, I do want to make you aware of a potentially costly legal threat — image copyright infringement.
First, here's a true story to give you some context. I know a business owner who launched a new website a few years ago. Incorporated in the design were several attractive stock images that were provided by a web developer with whom he had contracted to create the site. Recently, this same business owner received a rather bulky envelope from a law firm. It included a letter asserting that the rights of their client, a professional photographer, were being infringed. How so? The letter claimed that this business owner was using two of their clients' photos on his website without proper licensing. The law firm provided ample legal documentation on each photo and demanded that the images be removed and that a significant chunk of change be paid to settle the matter.
How did this business owner respond? Initially, he tried to get receipts from his web designer to prove that the images were properly licensed, but they had somehow disappeared. Then he spoke with his attorney. To make a long story short, he's a busy entrepreneur and didn't want to spend his time on this sort of thing and neglect his business, so he wrote a check for just over $1000 and settled.
Sadly, this scenario isn't all that unusual. According to these recent articles, and many others, the situation I described may be far more common than you think:
Getty Images Lawsuits: Enforcement Or Trolling? Fear Of Letters Dwindling, Stock-Photo Giant Hits Federal Courts
The $8,000 Mistake That All Bloggers Should Beware
Perhaps it's time to chat with your attorney if you think you might be at risk. As the old saying goes: "An ounce of prevention is worth a pound of cure."
Agree with my perspective on this issue? If you do, please consider sharing this post on social media using the icons below so others can benefit too. Thanks!