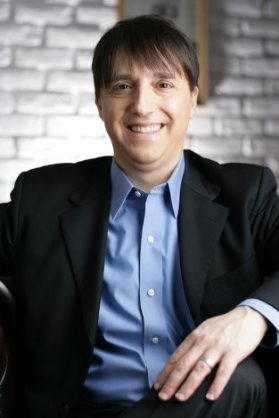 [Legacy post: Small Business Talent] Today my guest on the podcast is Neal Schaffer. Neal is the author of two award-winning, critically acclaimed social media books: Maximizing LinkedIn for Sales and Social Media Marketing and Windmill Networking: Maximizing LinkedIn. Today he unveils his latest book: Maximize Your Social: A One-Stop Guide to Building a Social Media Strategy for Marketing and Business Success. Download a Free Excerpt Here!
In addition to writing, speaking, and managing his collaborative blog, Neal is the V.P. of Social Media Strategy for Social 5150, an agency focusing on consumer and B2B brands.
A Forbes Top 30 Social Media Power Influencer and creator of an AdAge Top 100 Global Marketing Blog, Neal has been widely recognized by the media, and has appeared in the Wall Street Journal, Bloomberg Business Week, Forbes, Yahoo!, and American Express Open Forum.
Neal has spoken at leading social media conferences, including iStrategy Global Digital Media Conference, Online Marketing Summit, Gravity Summit, and LavaCon. Lastly, before starting his own firm he spent many years in executive level sales roles throughout Asia and is fluent in both Japanese and Chinese.
The bottom-line — if you want to leverage the power of social media and build a stronger business, then you'll find this interview valuable. Scroll down to the Podcast Player and have a listen!
Podcast Player: