Let's face it, nothing is more important to the success of your business than acquiring the right clients and growing your revenue. My guest on the podcast today, Ian Altman, helps self-employed professionals to become outrageously successful targeting and winning new business.
Ian is a successful entrepreneur and a bestselling author. His latest book, Same Side Selling: A Radical Approach to Break Through Sales Barriers, is packed with creative sales tips and practical strategies for people selling their services in the B2B space.
Same Side Selling has received rave reviews from a variety of business and sales luminaries. Here's what top business thinker and bestselling author, Daniel Pink, had to say: "Altman and Quarles deliver a whole new world of selling, and they're really onto something." I couldn't agree more.
In addition to being an accomplished writer, Ian is also a top-rated speaker for Vistage International. He's often called upon to address CEO forums related to revenue growth, innovation, and sales leadership. Over the years, Ian has become an in-demand sales educator and advisor to professional services firms and solo practitioners like us worldwide.
Ready to discover how you can become outrageously successful at targeting and winning business? If so, then don't miss the creative sales strategies that Ian shares on the podcast today. Scroll down to the Podcast Player and listen now!
(Prefer to read instead? Click on the "Transcript" link at the bottom of the player.)
Podcast Player: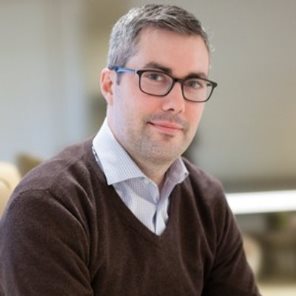 [Legacy post: Small Business Talent] Brian Shea helps solopreneurs and small professional services firms to put sales and marketing systems in place and efficiently acquire more clients. I'm pleased to have him join us on the podcast today to discuss his approach to building a simpler and more successful business.
Brian founded his firm, Shea Consulting, in 2012. His specialty is assisting clients with CRM and marketing automation to eliminate manual, repetitive tasks and amplify their sales and marketing results.
In today's content-rich interview, Brian shares tips from his free ebook: The Time to Grow: Four Paths to Simplifying & Growing Your Business. His goal? To help you save time, reduce stress, and increase your revenue. Scroll down to the Podcast Player and listen now!
Podcast Player: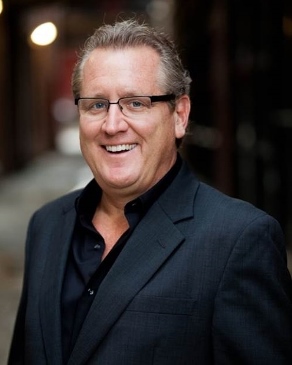 [Legacy post: Small Business Talent] My guest on the podcast, Mark Schaefer, is among the world's most recognized social media authorities. He has been a keynote speaker at major conferences such as SXSW, Social Media Week London, the National Economic Development Association, Word of Mouth Marketing Conference Tokyo, and National Association of State CIOs. Mark has also lectured at Oxford University, Carnegie-Mellon University, Princeton, and many other prestigious institutions.
Mark has degrees in marketing and organizational development. He's a faculty member of the graduate studies program at Rutgers University and is also the author of four critically acclaimed marketing books: Return On Influence, Born to Blog, The Tao of Twitter, and Social Media Explained (the bestselling book that he discusses on today's podcast).
Social media marketing is here to stay — and understanding how to use key social media tools effectively is important to remaining competitive in your marketplace. If you're looking for trustworthy advice on using social media to get better marketing results for your business, then today's interview is a must. Scroll down to the Podcast Player below and listen now!
Podcast Player: