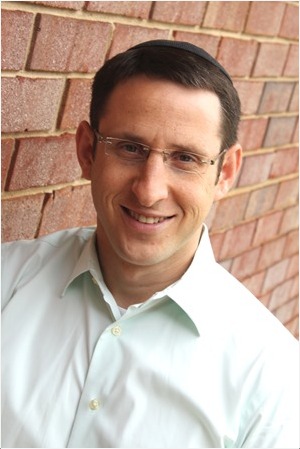 [Legacy post: Small Business Talent] Are you a solo professional like me? If so, you're going to encounter (if you haven't already) a supply and demand issue that can slow or even stop your revenue growth. Simply put, you're only one person and you just can't do it all by yourself.
Fortunately, my guest on the podcast, Azi Rosenblum, has some smart strategic solutions to share with you today. Azi and his team are on a mission to help solopreneurs and small business owners off-load the administrative tasks they shouldn't be performing so they can focus their valuable time and energy on the activities that result in healthy growth.
Azi launched RemSource in 2009 after observing a significant need for strategic outsourcing in the small and solo business market. RemSource is an offsite/virtual team that takes responsibility for the tasks that a small business owner wants to delegate so they can regain control of their time and create more reliable workflow and results for their business.
As a busy solo, you may often find yourself distracted from the highest value goals you want to accomplish. If you do, then that's probably because you have no one to delegate your lower value tasks to. It's a common problem — but it can be solved — and Azi Rosenblum has some practical advice for you. Scroll down to the Podcast Player below and listen now.
Podcast Player:
Are you about to lose one of your best clients to the competition? It's a good question to consider. If your clients are anything like mine, they set high standards for themselves and, spoken or unspoken, for the people who serve them.
If you want to retain your top clients long-term, then you'll need to do what it takes to earn their loyalty, including:
Taking the time to understand their business, what their work really requires of them, and how they measure personal success
Constantly listening for changes in their needs, and collaborating with them to improve your services and meet new challenges
Communicating openly when there are issues to work through, and demonstrating that you always have their best interests at heart
I hope you'll decide to apply these principles to your client relationships. If you do, you'll be far more likely to retain your ideal clients long-term. That alone is probably worth a lot.
Of course, your reward for the time and energy you invest in your clients may go well beyond just retaining them. You may become that rare service provider whom they feel comfortable supporting with powerful testimonials that help you to attract more clients like them. They may be happy to refer you to well-connected people within their network. Why? You always go the extra mile for them.
It's largely your own actions that determine whom you'll retain or lose. Reach out to your clients on a regular basis and demonstrate your commitment to making a difference in their business lives. You might make an even bigger difference in yours.
Did you enjoy this post? Please share it with others on social media using the icons below — and don't forget to subscribe. Thank you!
I know you're busy. If you're going to invest your valuable time in using a social media platform as part of your sales and marketing mix, then you want to have an understanding of what it takes to use it effectively and connect with new clients.
LinkedIn can provide you with a wealth of networking and client acquisition opportunities. But before you can leverage the true power of this platform some fundamental first steps need to be addressed. I recommend starting here:
Step One — Create An Effective Headline
Your headline (at the top of your profile, to the right of your LinkedIn headshot) should be laser-focused to provide information that your target audience will immediately identify with. It should include keywords which help these same people to find you with their searches. As an example, my headline is: "Helping Solo Professionals Acquire Their Ideal Clients | Small Business Sales and Marketing Consultant".
Step Two — Write a Compelling Summary
In the Summary section of your profile, write a highly targeted overview that speaks directly to your ideal clients' interests and includes keywords relevant to their needs. They're busy like you, so make it obvious that you're a valuable connection and resource. All substance and zero fluff.
Step Three — Customize Your LinkedIn URL
Rather than using your assigned LinkedIn profile page URL which includes a long series of numbers, you can edit it within the Edit Profile section of your account. Use your name (I use mine – https://www.linkedin.com/in/stephenlahey), and/or other words that identify your brand. This is useful for promoting your LinkedIn profile outside of LinkedIn, such as via your email signature, your website, etc.
Step Four — Customize Your Link Names
Within the Contact Info area of your LinkedIn profile under the "Websites" section, you can add several links to your websites. Be sure to edit each link name (anchor text) to indicate what your target audience will find when they click on it. Include appropriate keywords in the link names.
Step Five — Upgrade Your Profile Photo
We all know that first impressions are important. As a business owner, you'll want to use a professional-looking, recent headshot that reflects well on you and your brand.
Step Six — Complete Your Profile
As you fill out the sections of your profile, you'll see a round "Profile Strength" indicator tracking your profile completion. The more targeted information that you can provide to your prospective clients, the better. As part of this process, ask people who know your work to add their honest LinkedIn recommendations. Sincere third-party testimonials act as potent social proof and help you to build trust with your ideal clients.
Step Seven — Write and Post Useful Content
Begin publishing updates that are genuinely helpful to your target audience. This invites opportunities for positive interactions, increases your potential reach, and further increases your credibility as an expert.
Step Eight — Respond to People Who Engage
When you get a positive comment from someone on a post you've written – this a golden opportunity to connect with them. If they accept the invitation and join your LinkedIn network, then you might also invite them to schedule a phone or Skype chat. Selectively initiating conversations with engaged people will often lead to new opportunities for both of you. By the way, even if someone just adds their "Like" to a third-party post you've shared, you might still want to thank them. You can do that in the comments section or through InMail. If they're a potential client or networking contact, then start following their posts on LinkedIn and consider sending them an invitation to connect, as well.
Taking these steps is a great way for you to start getting the most out of LinkedIn. Of course, because this process requires a little time, many of your less conscientious competitors won't take action at all. Congratulations, their lack of motivation just created an opportunity for you to gain an advantage!
Have questions on how to use LinkedIn as a solo professional? Send me a quick email at slahey@stephenlahey.com and I'll reply with some answers.