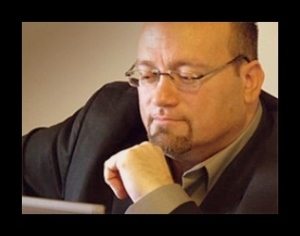 [Legacy post: Small Business Talent] If I ranked my guests based on their sales expertise and their enthusiasm for sharing great sales lessons, then Paul Castain might be at the top of the list. Paul clearly loves teaching, and today he's here to teach you how to target and win more of your ideal clients using LinkedIn Groups.
Prior to launching his company, Castain Training Systems, Paul was the VP of Business Development for Consolidated Graphics, a billion dollar printing company. Before that he was the Director of Corporate Solutions Sales for Dale Carnegie & Associates.
Over the past 30 years, Paul has trained and mentored over 10,000 sales professionals and business owners. He has also written B2B sales training content for several Fortune 500 companies and is the author of  Paul Castain's Social Networking Playbook and The Sales Playbook Podcast on iTunes. In addition, his work been featured in various business publications, including Forbes Magazine and Success Magazine.
Paul is the creator of the popular LinkedIn Group called Sales Playbook which is an active community of over 48,000 members. He's a well-known expert on the topic of using LinkedIn Groups to develop productive networking relationships and new business.
Isn't it time to make your social networking and sales prospecting efforts more efficient and successful? Used properly, LinkedIn Groups can help you do this with less pain and more gain than almost anything else. So, don't miss the practical insights and social selling tips that Paul shares in this interview. Scroll down to the Podcast Player and listen now!
Podcast Player:
There are moments in my business life that have stuck with me. It was years ago, but I remember this meeting well. Todd, the vice president of marketing, pointed to a bronze plaque on the wall of his office that read: "Hustle is heaven if you're a hustler. Hustle is hell if you're not." "Any questions?" he asked, and then smiled.
His plaque spoke volumes about Todd's approach and the culture of his company. Todd later told me that he often points to that plaque and explains to people who are trying to win his business: "We like to move fast, and we do whatever it takes to get the job done. This is a no excuses environment for everyone involved."
But don't let Todd scare you — his intentions are good. He just wants any and all service providers who don't have what it takes to keep up to rethink the wisdom of seeking his business.
I wouldn't mind if all prospective clients were as transparent as Todd. Most people are far less forthcoming about what it's really like to work with them. That can lead to some disappointing situations.
In my experience, a productive relationship with any client starts by first listening to them very carefully. What are they saying and not saying? It's so important to draw them out.
Then, if you still want their business, tell them how you work and what results they can realistically expect. Educate them. Don't just sell to them.
When you're committed to achieving a great fit, the right clients will respect you for it. Your business relationships will also be far more fulfilling and profitable.
Do you have some questions about how to qualify prospective clients? I'm here to help. Send me an email at slahey@stephenlahey.com and let's talk.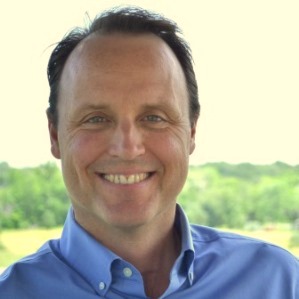 [Legacy post: Small Business Talent] My guest on the podcast today, Peter McLaughlin, is a salesman at heart. In his 25-year career he's run the gamut, from serving as Sales and Marketing Director for a Wall Street publisher, to selling to the C-suite in the technology and healthcare sector, to his current role as a business-to-business sales trainer, speaker, coach and consultant.
One of factors that sets Peter apart from other sales experts is his deep knowledge of Neuro Linguistic Programming (NLP), direct and indirect language patterns and hypnosis. He's been studying the principles and practice of subconscious influence since his certification as a hypnotherapist almost a decade ago. It was this education and his subsequent work as a hypnotherapy practitioner that led him to combine the skills of two worlds that rarely, if ever, intersect – sales and subconscious persuasion.
In 2013, Peter wrote Becoming the Customer: Empathy, Influence and Closing the Sale, a fascinating book that we'll be discussing today. In his role as owner of BTC Sales Development Peter leads sales trainings on the theoretical underpinnings and the practical techniques described in his book.
Peter's unique approach to sales training and coaching helps his clients to master the human-to-human aspect of effective selling. Of course, that's vital to all of us as self-employed professionals — so don't miss this interview — scroll down to the Podcast Player and listen now!
Podcast Player: