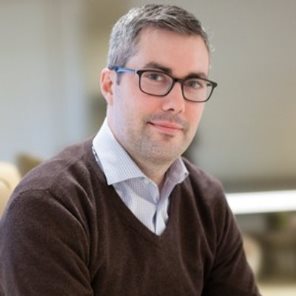 [Legacy post: Small Business Talent] Brian Shea helps solopreneurs and small professional services firms to put sales and marketing systems in place and efficiently acquire more clients. I'm pleased to have him join us on the podcast today to discuss his approach to building a simpler and more successful business.
Brian founded his firm, Shea Consulting, in 2012. His specialty is assisting clients with CRM and marketing automation to eliminate manual, repetitive tasks and amplify their sales and marketing results.
In today's content-rich interview, Brian shares tips from his free ebook: The Time to Grow: Four Paths to Simplifying & Growing Your Business. His goal? To help you save time, reduce stress, and increase your revenue. Scroll down to the Podcast Player and listen now!
Podcast Player: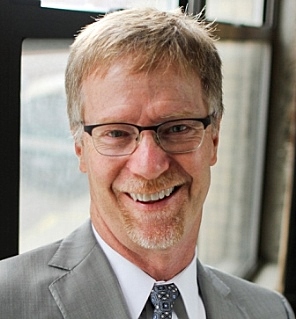 [Legacy post: Small Business Talent] My guest on the podcast today is bestselling author and top sales trainer, Andy Paul. Andy is passionate about helping sales teams and solo entrepreneurs to land more of the customers they want most.
Over the past few years, Andy has written two bestselling books on selling — Zero-Time Selling: 10 Essential Steps To Accelerate Every Company's Sales; and Amp Up Your Sales: Powerful Strategies That Move Customers To Make Fast, Favorable Decisions (the topic of today's interview). In his powerful sales books, Andy delivers insights derived from research in diverse fields such as decision theory, psychology, sociology and sales, and decades of hands-on selling experience, providing self-employed professionals like us with proven strategies to dramatically accelerate our sales.
Andy and I cover a number of important topics in the course of this interview, including:
Using social media to do research and connect with your ideal customers
Why B2B sales is a creative process, and why context always matters
How to approach selling from the perspective of creating value
Storytelling and helping customers to take a "mental test drive"
Three approaches that help us convert prospects into customers
Helping customers to make the right purchase decisions faster is the defining sales challenge for any entrepreneur. The advice that Andy delivers on the podcast today is extremely valuable – you'll take away tips that you can put to immediate use in your selling. Scroll down to the Podcast Player and listen now!
Podcast Player: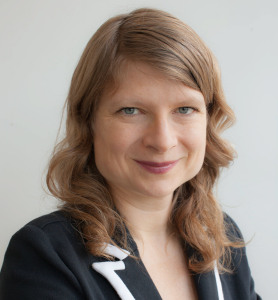 [Legacy post: Small Business Talent] Contrary to popular belief, market research for solo entrepreneurs can be a simple process. Done correctly, basic research can help you unearth powerful new insights, create the kind of value that your ideal clients crave most, and market your services more effectively.
My special guest on the podcast today is Jana Sedivy. Jana is the Founder and Principal of Authentic Insight, a consulting firm specializing in market research and strategy. Jana is a recognized expert in market research — over the past 17 years, she has served a wide variety of organizations ranging from the famed Xerox PARC (where she worked on technology which was a precursor to today's "Internet of things") to Fortune 500 companies and high-stakes technology startups.
Many solo professionals are finding it difficult to land new business and grow their sales. A major cause of their struggles? A lack of basic market research.
Today, Jana will introduce you to some simple and cost-effective ways to address this problem. In the course of this interview, she reveals how you can:
Gain crucial market insights from ordinary client conversations
Discover your potential clients' true business priorities and sell to them
Leverage a research platform that you have probably never considered
Effective sales and marketing strategies are rooted in understanding customer needs. But how do your prospects and customers think about and prioritize their needs? Today you'll learn how to pull back the curtain and reveal the surprising truth. Scroll down to the Podcast Player now and enjoy this powerful interview!
Podcast Player: