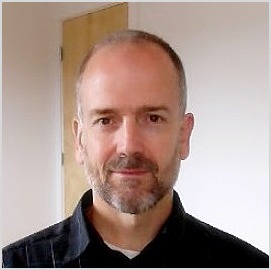 [Legacy post: Small Business Talent] My guest on the podcast today is Craig McBreen. Over the past eighteen years, Craig has served a wide variety of clients, ranging from professional service providers like consultants, lawyers, and CPAs, to non-profit organizations.
McBreen Design provides design, website development, marketing strategy and copywriting services. Craig's collaborative visual approach to creating and sustaining a cohesive brand strategy helps entrepreneurs to market themselves in ways that set them apart from the competition and attract more of their ideal clients, more consistently.
Craig knows that a brand is a lot more than a tagline, logo and a website. The true power of your brand comes out through story, image and personality. It should be meaningful, memorable and lasting. And guess what else? It should contain your passion — because passion is crucial to a winning brand!
Craig covers a number of interesting topics on the podcast today, including:
Identifying your position in the marketplace
Why purpose-driven copy comes before design
Defining your target market more specifically
Uncovering the core elements of your brand
How good copy and design convey personality
Do you want to refocus and refresh your marketing efforts? If your answer is yes – then you'll want to hear what Craig has to say today! (Scroll down to the Podcast Player and have a listen now.)
Podcast Player:
The conversation continues on social media. Click below to join in!