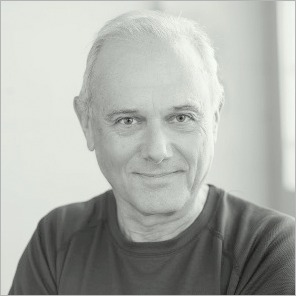 [Legacy post: Small Business Talent] My guest on the podcast today, John Bell, spent 19 years as a self-employed global strategy consultant to some of the world's most respected corporations. Before launching his consulting practice in 1994, John also served as CEO for a major consumer products company in Canada.
John is a prolific writer. His excellent articles on strategy, leadership, and branding have appeared in various marketing journals and business publications, including Fortune and Forbes.
John's new book, Do Less Better: The Power of Strategic Sacrifice in a Complex World, has its roots in his early career. At that time, John and a young leadership team faced the daunting task of resurrecting a struggling company with a complex range of products. He and his team took steps that few business leaders do, setting aside their own egos and trimming down the product portfolio. The business that remained grew rapidly because they had fewer distractions and were able to focus on running it far more effectively.
The lessons John learned by facing down this kind of adversity served him well throughout his career as a CEO and then as a solo consultant. The bottom-line? He learned that "smart sacrifice" is the surprising secret to success.
So, are you ready for some no nonsense advice on how to take your business to the next level of achievement and personal fulfillment? If you said yes, then get ready to take some notes – this is a fascinating interview. Scroll down to the Podcast Player below and listen now!
Podcast Player:
If you've been self-employed for a few years, then you know how beneficial it is to acquire the right clients. You probably also know what it's like when you make the mistake of working with the wrong ones.
Trying to serve clients who just aren't a match for you is a painful drain on your time and energy. Make the mistake of taking on too many of them and they'll devour your productivity and profits – like hungry zombies on a brain binge.
The good news? You're self-employed. That's right, you can simply choose not to work with zombie clients.
Here's my personal approach to identifying and eliminating the zombies. If any of the following issues apply to a client (or a prospective client), then I know I need to move on:
Z – Zero urgency about the need for growth. My services are all about helping clients to grow their sales and profits, so a lack of urgency on their part is a deal killer.
O – Opportunities requiring change are considered too risky. If a business owner clings firmly to the status quo, then they're not going to make the changes required to take advantage of new growth opportunities.
M – Making excuses for poor performance. Business owners who don't take responsibility for their failures and learn from them will never be successful long-term. There's nothing I can do for them.
B – Betting on word-of-mouth alone for new business. Betting isn't a substitute for working a plan. Proactive people will embrace the new business development strategies I teach. Gamblers probably won't.
I – Interest in learning new skills is low. As self-employed professionals, nothing gets much better unless we do. I can't help someone if they're looking for better results without improving their approach.
E – Extreme price sensitivity. You know the old saying – "You get what you pay for." Well, it's true.
Weeding out the zombies isn't always easy, and the approach you take will need to fit you and your unique situation. But learning to do this well can help you protect your productivity, profitability, and possibly your sanity.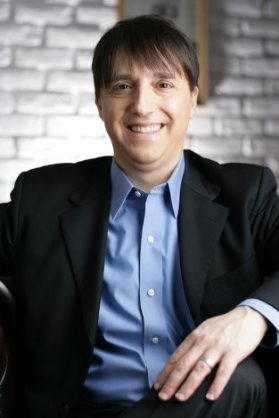 [Legacy post: Small Business Talent] Today my guest on the podcast is Neal Schaffer. Neal is the author of two award-winning, critically acclaimed social media books: Maximizing LinkedIn for Sales and Social Media Marketing and Windmill Networking: Maximizing LinkedIn. Today he unveils his latest book: Maximize Your Social: A One-Stop Guide to Building a Social Media Strategy for Marketing and Business Success. Download a Free Excerpt Here!
In addition to writing, speaking, and managing his collaborative blog, Neal is the V.P. of Social Media Strategy for Social 5150, an agency focusing on consumer and B2B brands.
A Forbes Top 30 Social Media Power Influencer and creator of an AdAge Top 100 Global Marketing Blog, Neal has been widely recognized by the media, and has appeared in the Wall Street Journal, Bloomberg Business Week, Forbes, Yahoo!, and American Express Open Forum.
Neal has spoken at leading social media conferences, including iStrategy Global Digital Media Conference, Online Marketing Summit, Gravity Summit, and LavaCon. Lastly, before starting his own firm he spent many years in executive level sales roles throughout Asia and is fluent in both Japanese and Chinese.
The bottom-line — if you want to leverage the power of social media and build a stronger business, then you'll find this interview valuable. Scroll down to the Podcast Player and have a listen!
Podcast Player: