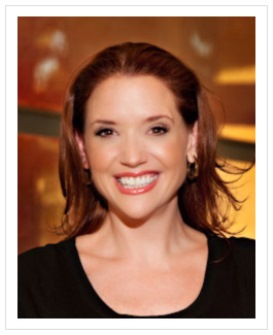 [Legacy post: Small Business Talent] Let's kick this off with a quote from today's guest: "You don't have to change who you are, you have to become more of who you are." Provocative? Yes, and very relevant to entrepreneurs like us who need to be persuasive every day with prospects and clients to reach our goals.
My special guest on the podcast today is entrepreneur, Hall of Fame Speaker and international author, Sally Hogshead! Sally is the creator of the Fascination Advantage Assessment, the world's first test that measures how a person fascinates. Based on in-depth research, her assessment has helped over 200,000 participants to discover their natural strengths of persuasion.
Sally is also the author of FASCINATE: Your 7 Triggers to Persuasion and Captivation. Her internationally acclaimed book has been translated into 14 languages and praised by thought leaders including Seth Godin and Tom Peters.
So, what does it take to become more fascinating, more persuasive, more of who you are? You're about to find out.  Scroll down to the Podcast Player and listen now!

Podcast Player:
The conversation continues on social media. Click below to join in!