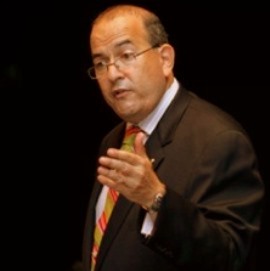 [Legacy post: Small Business Talent] My guest on the podcast today is a seasoned small business owner, speaker and author. If you've been following my posts for a while now, you might recall that David Newman joined me on the podcast last May to discuss his bestselling book: DO IT! Marketing: 77 Instant-Action Ideas to Boost Sales, Maximize Profits and Crush Your Competition.
David is well-known for his work with solo professionals and business executives. Over the years, he has helped hundreds of his clients to position themselves as thought-leaders and generate more leads, better prospects and bigger sales.
Of the many businesses, entrepreneurs and groups David has served, almost all agree that their best prospects and clients are the ones that have come to them. Of course, successful client attraction doesn't happen by magic. It's the result of strategic thought-leadership marketing.
We all want to attract more of our ideal clients. Today, you'll learn how to increase your "Visibility, Credibility and Shareability" and get better marketing results. Scroll down to the Podcast Player and have a listen now!
Podcast Player:
The conversation continues on social media. Click below to join in!