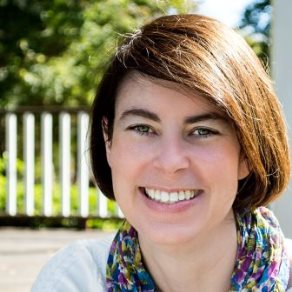 [Legacy post: Small Business Talent] My guest on the podcast today, Katy Tynan, is an author, speaker and consultant. As the world of self-employment changes, Katy is committed helping independent professionals like us to adapt to this evolving landscape and thrive.
Today we'll be discussing Katy's exciting new book, Free Agent: The Independent Professional's Roadmap to Self-Employment Success. Whether you are an experienced solo entrepreneur, or just have a side business that you want to grow, you'll find her guidance on successful self-employment inspiring.
The bottom-line is simple. If you're striving to build a healthy and sustainable business, then you don't want to miss Katy's practical advice. Scroll down to the Podcast Player below and listen now!
Podcast Player:
A friend of mine is obsessed with the NBA playoffs. He's also an entrepreneur and fond of using sports analogies to describe what it takes to "win" new business.
As a kid, playing basketball and other sports was a great experience. But when it comes to selling my services today, sports analogies just don't work for me.
As a business owner, I think of myself as more like a physician who heals pain than an athlete competing to win. This frame of reference means approaching sales conversations with a strong desire to quickly and accurately diagnose each clients' problem and provide lasting solutions. Prospective clients sense the positive, caring intent behind my approach. This helps create trust and opens up a dialogue about their situation.
In getting to know lots of solo entrepreneurs over the years, I've discovered that their frame of reference around selling always influences their results. For example, they may view sales calls as a battle for control – perhaps they feel like a basketball player trying to wrestle the ball away and drive to the hoop. Does that analogy lead to behavior that builds openness and trust? No, and if you want to develop a long-term working relationship then that's not the way to approach sales.
You can probably think of many other analogies that people might use to describe selling. I've heard them all, from sports to dating, farming, fishing, hunting, chess, solving a puzzle together, etc. Do you relate to any of these?
Perhaps it's time to consider your own frame of reference on sales and how it influences your results. If you're open to some honest self-reflection, I think you'll find these questions worth pondering:
What type of analogy best captures your approach to selling, and why?
How does this relate to your sales attitude, behavior and results?
What shifts in perspective might help you improve your sales results?
Most of us haven't thought about selling from this perspective. The novelty of these questions often leads to creative insights and opportunities for growth.
Have you found this article thought provoking? If so, subscribe to my posts below.
I've been fortunate enough to run a profitable solo consulting practice for over 14 years now. I'm also Irish-American. Does that mean I have the magical ability to make you lucky in business? No, not even on St. Patrick's Day. But I do know how you can maximize your odds for success as a solo entrepreneur.
Here are four tips that will help you make your own luck:
Thoughtfully Define Your Ideal Client — Who are they and why are they ideal? How will you serve them and accomplish your revenue goals? Staying focused on the clients who are a great match for you may be the single most important thing you can do to create lasting business success and fulfillment. No business can succeed for long while serving the wrong people.
Commit to Specific Revenue Goals — This commitment requires creating a written plan that includes specific milestones for their achievement. By the way, if focusing on revenue goals and planning seems irrelevant, then you probably have a hobby, not a business. Every healthy business or solo practice is focused on achieving revenue growth – you're either growing or dying.
Take Advantage of the 80/20 Rule — If you stay focused on the roughly 20% of activities that best support your ideal clients and the achievement of your revenue goals, then you're almost guaranteed success. If you're not sure how to identify the right actions to take, then ask yourself this question: "What's the most important goal for me to focus on today, and what action can I take right now to make maximum progress toward achieving that goal?"
Stay Flexible in Your Approach — Doing business in the real world requires reevaluating your plan on an ongoing basis. Tracking your progress and making adjustments in response to the challenges and opportunities that come your way is essential to your success. As renowned business planning expert, Tim Berry, once said: "Planning is nine parts execution for every one part strategy. And execution means setting the right goals and then managing them, day by day."
The bottom-line is simple. Making your own luck doesn't require having Irish heritage (although that certainly doesn't hurt). It just comes down to mastering a handful of fundamentals. The tips I've shared with you today may seem simple, but they're also powerful. I hope that you'll adapt them to your own unique needs.
Did you enjoy this article? Please share it with others using the social media icons below — and don't forget to subscribe by email. Thanks!