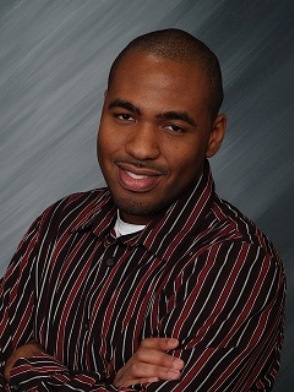 [Legacy post: Small Business Talent] Since 2010, Patrick McFadden has been teaching his clients how to blaze their own unique path to success in business.
Patrick is the owner of Indispensable Marketing, a specialized consulting firm that provides marketing advice and solutions to solo entrepreneurs and small business owners. He's also the author of 7 Steps to Small Business Marketing Success, an excellent ebook which we'll be discussing on the podcast today.
Patrick was recently selected as an American Express OpenForum Marketing Advisor and Small Business Thought Leader. Over the past year, he's contributed marketing advice on the OPENForum content hub, and is currently leading the effort to identify and select fellow business experts as American Express Advisors.
Patrick is passionate about educating his clients, delivering fresh ideas, and offering marketing solutions that grow healthy, profitable businesses. He's with me on the podcast today to help you begin developing the powerful goals and strategies that will turn your marketing challenges into opportunities.
So, is growing your sales a priority for you this year? If it is, then you're going to like Patrick's practical small business marketing advice. Scroll down to the Podcast Player and take a listen now!
Podcast Player:
The conversation continues on social media. Click below to join in!