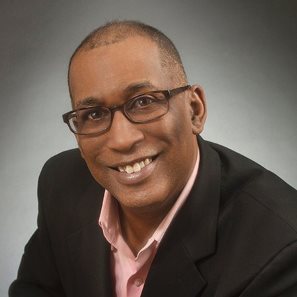 [Legacy post: Small Business Talent] As self-employed professionals, we need to develop strong selling skills. While content marketing and social media tools have their place in the sales process, our success ultimately comes down to our ability to close the sale.
My guest on the podcast today is Thomas Ellis, a well-respected B2B sales leader and educator. Thomas has 20+ years of hands-on experience in coaching, consulting, developing sales teams, and helping small business owners and solo entrepreneurs to increase their sales.
Before launching his sales training and consulting firm in 2010, Thomas spent many years in the highly competitive telecommunications industry as a B2B sales leader with major companies including Motorola, Nextel and Sprint.
Thomas held a number of Sales Manager and Director of Sales positions. One of many highlights in his sales career was developing the first Corporate Account and Government sales teams in the Baltimore Washington area which led the nation in sales results.
Over the years, Thomas realized that in order for entrepreneurs and sales professionals to achieve lasting success they must first master the crucial fundamentals of business-to-business sales. Based on that insight, Thomas recently wrote and published his first book: How to Close More Sales, Today, Tomorrow and Forever.
On the podcast today, Thomas will discuss his new book — and how you can take your sales results to the next level. Scroll down to the Podcast Player now and listen-in!

Podcast Player:
The conversation continues on social media. Click below to join in!